The second British Motor Yacht Show took place under blue skies, as the very best of British motor yachts combined at Premier's Swanwick Marina from 15th-18th May.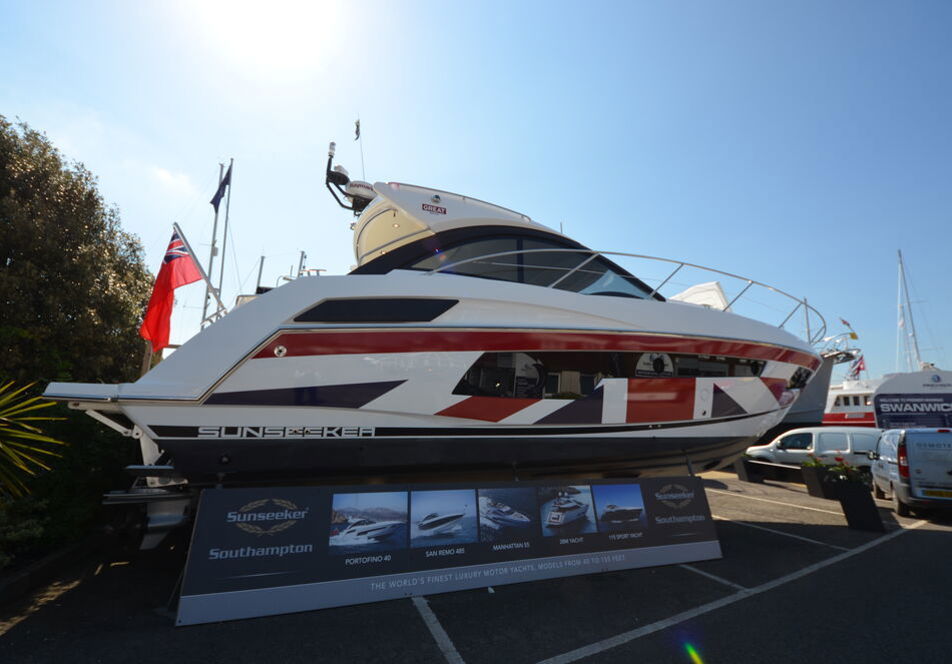 A stunning collection of yachts from Fairline Southampton, Princess Motor Yacht Sales and Sunseeker Southampton basked in sunshine as each of the brands brought their best models to the Hamble for the event.
In particular, a Sunseeker Portofino 40 in a Union Jack vinyl wrap standing at the entrance to the marina caught the attention of visitors, while on the pontoons the Fairline T48 GT received plenty of interest.
The show was also the first chance for UK buyers to see Princess' new S72 model since its launch in February 2014, and it proved to be a popular attraction on the water throughout the weekend.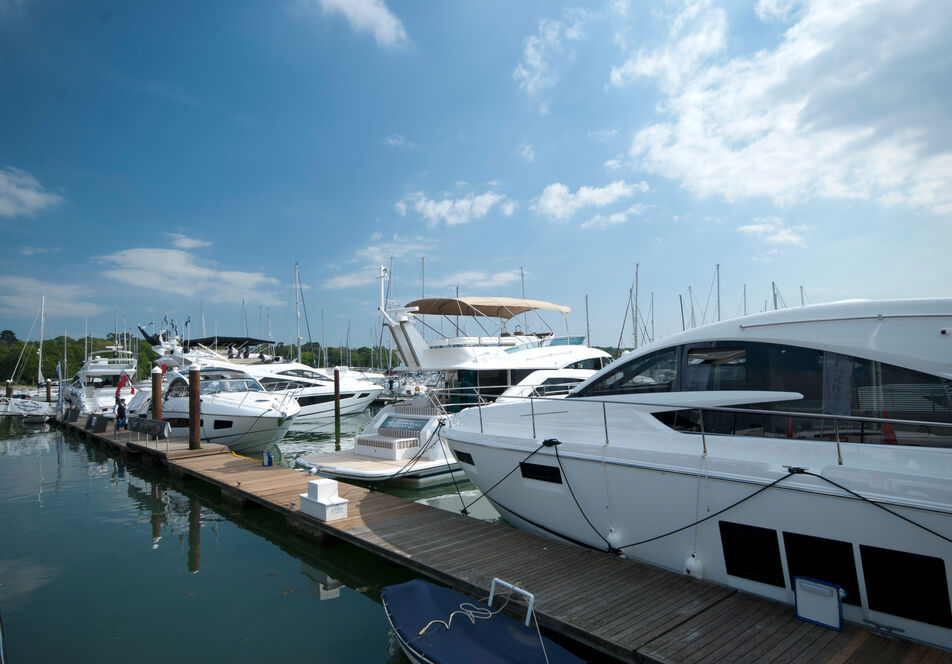 The 2014 show built on the success of the inaugural show, with luxury brands including Aston Martin, McLaren, Porsche and Range Rover complementing the yachts on display.
Friday and Saturday evenings featured complimentary drinks and live music on the water's edge. Premier Berth Holders were invited to join in on the festivities and enjoy a glass of champagne.
Visitors to the show praised the event's relaxed atmosphere and welcoming staff.
Christopher Head of Sunseeker London said: "We had a great weekend at the British Motor Yacht Show and enjoyed some British sunshine. The show has really developed since last year and it is pleasing to see other luxury brands involved."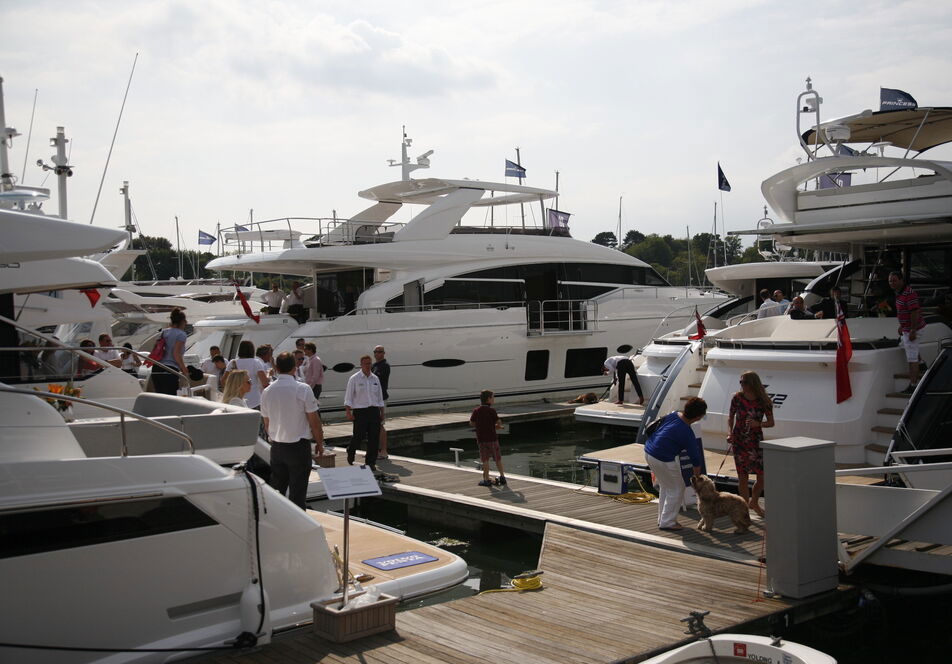 Max Whale of Princess Motor Yacht Sales also commented: "It was great to see visitors so relaxed while looking around the show and the positive feedback I have had from those who came has been fantastic."
James Barke, Managing Director of Essex Boatyards said: "We were very happy with every aspect of this year's show and are dealing with a number of enquiries as a result. Plus, the fine weather was a great bonus."
General Manager of Premier's Swanwick Marina, Andy Osman, added: "I am delighted with how this year's show went. While still a young show, The British Motor Yacht Show is a major event for Swanwick Marina and I am proud of all the marina staff who helped to make this year's show such as success."
Newsletter sign up
Be the first to find out about our upcoming developments, the latest news from our sites and our seasonal offers.