Welcome to Falmouth Marina
Located on the idyllic, sheltered waters of the Fal estuary, Premier's Falmouth Marina has a welcoming, intimate feel with luxury facilities and glorious cruising grounds.
Small and quaint, the marina has a friendly, close-knit community with a welcoming bar and restaurant. Falmouth has two berthing areas, with space for boats up to 18 metres on its outer pontoons, and up to 15 metres in its inner basin. A chandlery and full-service boatyard with dry stack boat storage add up to an outstanding marina. Premier Marina's specialist team is complemented by a range of professionals from marine electronics, to rigging and boat sales.
Beautiful cruising grounds
Falmouth is one of the world's largest natural deep-water harbours. An area of outstanding natural beauty, the Fal estuary offers 12 miles of stunning cruising grounds, stretching as far as the cathedral city of Truro. Wooded shorelines, creeks and quays provide plenty of interest along the way. The marina is a great base for longer trips to the South West's myriad of picturesque harbours and the Isles of Scilly.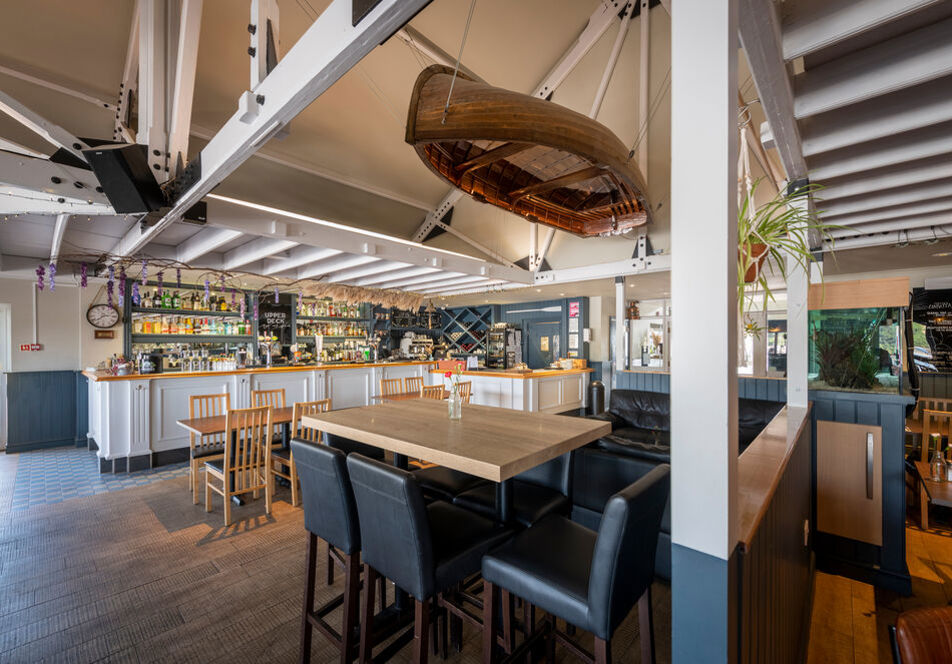 Fine food and historic attractions
Falmouth Marina's Upper Deck bar and restaurant is open daily, serving a fabulous selection of fresh, high-quality food. Nearby, in Falmouth, there is an array of independent shops, restaurants as well as Discovery Quay and the National Maritime Museum, celebrating Cornwall's rich maritime heritage. The town is home to the famous Falmouth Regatta, Falmouth Classics and an annual Oyster Festival.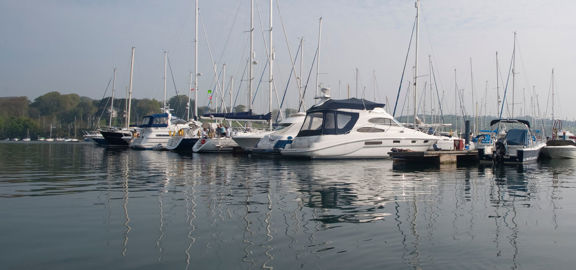 Get a quote
If you would like a personalised price for berthing or boatyard services at Falmouth Marina you can get a quick quote online here.
Get a quote
Falmouth Marina features
Falmouth Marina has all the services you'd expect from a premium marina.
Parking
Free onsite berth holder parking
Water
Water is available free of charge across the site
Personal bathrooms
Individual luxury shower rooms
Laundry
Token-operated commercial washing and drying machines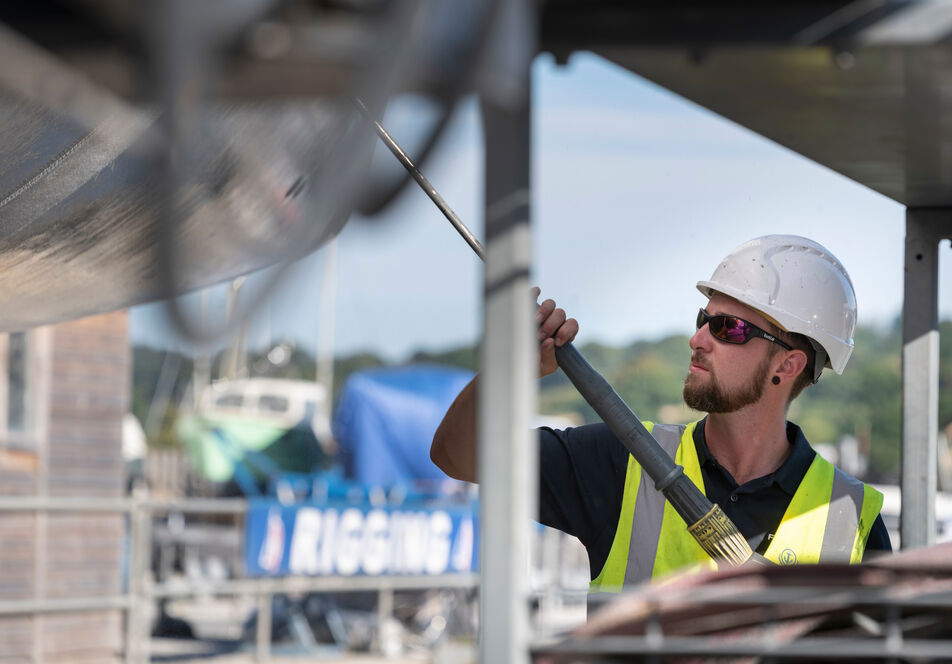 Boatyard services
Premier's Falmouth Marina offers a quality boatyard service for boats up to 18 metres long, with a modern 40-tonne travel lift, a 1.8 tonne jib crane for small lifting jobs, and a 15-tonne boat mover. Premier Marinas' friendly and knowledgeable team provides comprehensive lifting services, supported by specialist rigging services and trusted marine professionals to ensure your boat's every need is catered for.
High pressure hull cleaning
Lift, launch and block-off
Boat storage
With additional companies available onsite to assist with
Maintenance and repair
Engine lifts
Mast removal
Get a boatyard quote
What's on
Find key local events to add to your diary.
Getting to Falmouth Marina
Falmouth Marina in Cornwall is easy to find. The marina sits on the south bank of the Penryn River, which is the first creek on the west side of the beautiful Fal Estuary.
Find full directions here
Address
Premier Marinas Falmouth Marina, North Parade, Cornwall TR11 2TD

Download the Premier Marinas mobile app
Take control with MyPremier and the Premier App. Sign in to the app with your MyPremier account and access a range of unique features to help you when you're out and about. Inform your home marina of your departure and expected return, view the latest tides and weather information or report any maintenance.
Newsletter sign up
Be the first to find out about our upcoming developments, the latest news from our sites and our seasonal offers.