Welcome to Universal Marina
Nestled on the east bank of the beautiful River Hamble, Premier's Universal Marina provides a hidden oasis for a wide range of boats.
A short drive down the local access road reveals this hidden gem, the most recent addition to the Premier Marinas' family. Surrounded by trees, Universal feels a world away from the bustle of life, and yet the marina is within easy reach of the Solent and all its waters have to offer. Meanwhile, you'll find a full-service boatyard, dry stack boat storage and a range of marina berths all with 24-hour access and private parking.
River Hamble atmosphere
The beauty of the River Hamble is very evident at Universal. You can make the most of its relaxing atmosphere ashore with a choice of the cosy Mermaid's coffee shop or a full dining experience at the riverside Banana Wharf restaurant. Enjoy tranquil walks along the tree-lined riverbanks, with the knowledge that the conveniences of Portsmouth or Southampton are just a short drive away.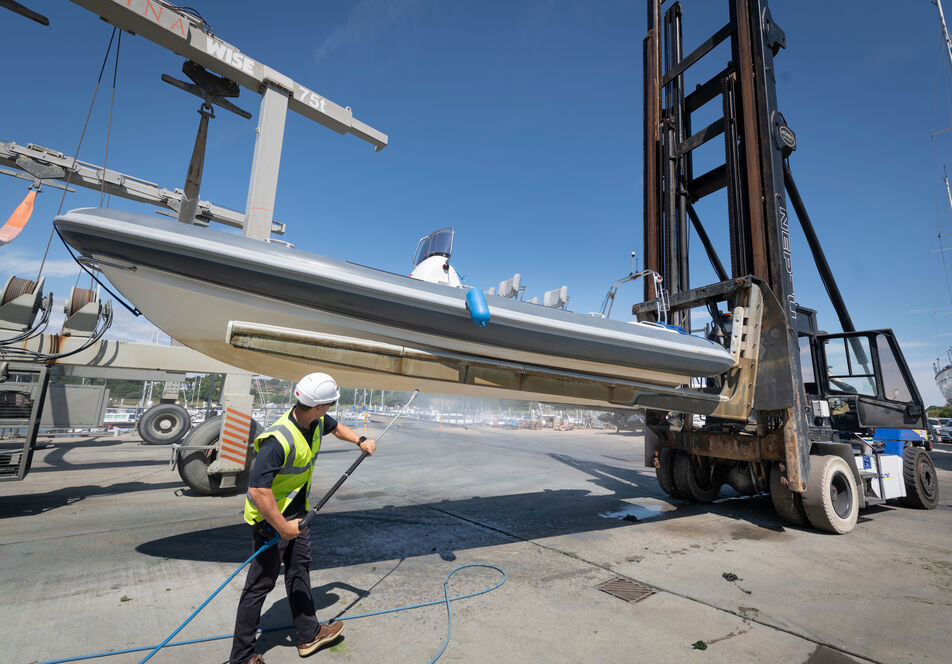 Boatyard expertise
A secluded and intimate feel makes for a relaxing environment, whether you're looking for marina berthing or shoreside storage, with all the main facilities onsite. The boatyard maintains an air of calm, even at the busiest times and there's a small chandlery. From marine electronics to rigging and engineering, a surprising number of specialist companies are tucked away here, attracted by the marina's unique charm.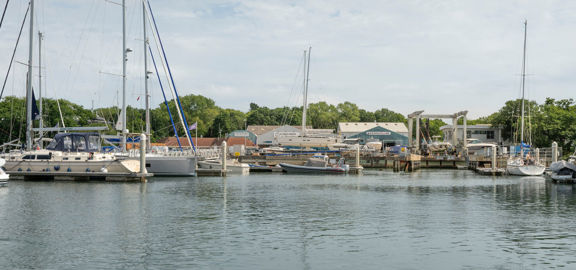 Get a quote
If you would like a personalised price for berthing or boatyard services at Universal Marina you can get a quick quote online here.
Get a quote
Universal Marina features
Universal Marina has all the services you'd expect from a premium marina.
Laundry
Washing and drying machines available in the facilities
Parking
Free onsite berth holder parking
Personal bathrooms
Individual quality shower rooms
Water
Water is available free of charge across the site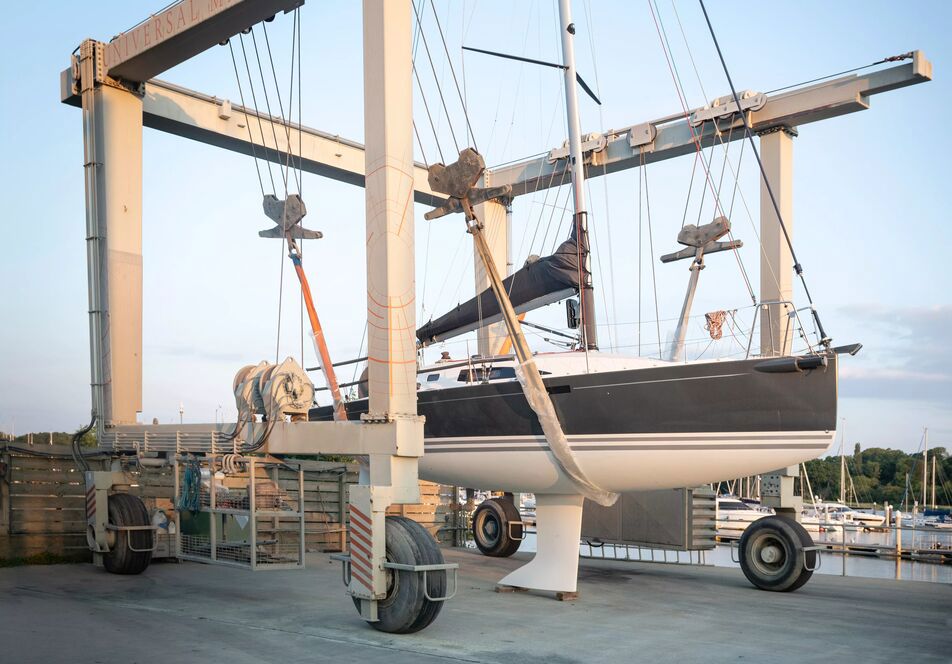 Boatyard services
Universal Marina's boatyard has a modern hoist bay and waiting pontoon. Lift, launch and block-off services are provided by the friendly, specialist team. There's a small onsite chandlery, which happens to specialise in anodes. A wide range of onsite expert companies are poised to help with any professional repairs or maintenance work. 
High pressure hull cleaning
Lift, launch and block-off
Boat storage
With additional companies available onsite to assist with
Maintenance and repair
Engine lifts
Mast removal
Get a quote
What's on
Find key local events to add to your diary.
Getting to Universal Marina
Universal Marina is tucked away on the east bank of the Hamble River and has excellent access by road, rail and air. Situated just seven miles east of Southampton and three miles from the M27. 
Find full directions here
Address
Premier Marinas Universal Marina, Crableck lane, Sarisbury Green, Southampton, Hampshire SO31 7ZN

Download the Premier Marinas mobile app
Take control with MyPremier and the Premier App. Sign in to the app with your MyPremier account and access a range of unique features to help you when you're out and about. Inform your home marina of your departure and expected return, view the latest tides and weather information or report any maintenance.
Newsletter sign up
Be the first to find out about our upcoming developments, the latest news from our sites and our seasonal offers.