As part of our wider commitment to create waterside environments in which both people and nature can thrive, Premier Marinas commissioned a 7m aluminium 'Versi-Cat' specialist clean-up vessel for Port Solent. The aim was to reduce and prevent water pollution.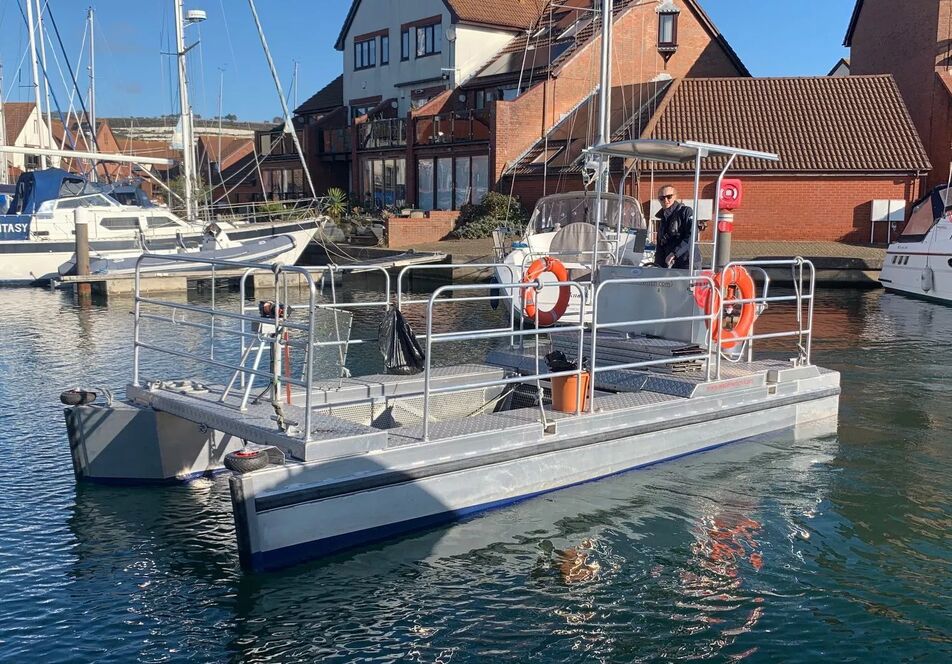 This versatile vessel has the ability to sweep around the marina and collect debris floating in the pools collecting floating litter and weed. Although the Versi-Cat's main function is retrieving plastic litter, debris and aquatic vegetation, which can be a seasonal problem for many marinas, the vessel also makes a great work boat for general maintenance. 80% of ocean plastics and marine litter originates from inland, so keeping our marinas and harbours clean is a must if we are to tackle water pollution.
Mark Phillp CMM, Port Solent's Marina Manager said: "Premier takes its commitment to protecting the environment very seriously. This is a significant investment for Premier and one we have made following feedback from our berth holders."
Newsletter sign up
Be the first to find out about our upcoming developments, the latest news from our sites and our seasonal offers.