With boatyards at every one of our sites, Premier is investing in the latest equipment which goes above and beyond industry standards, in order to better to protect the environment.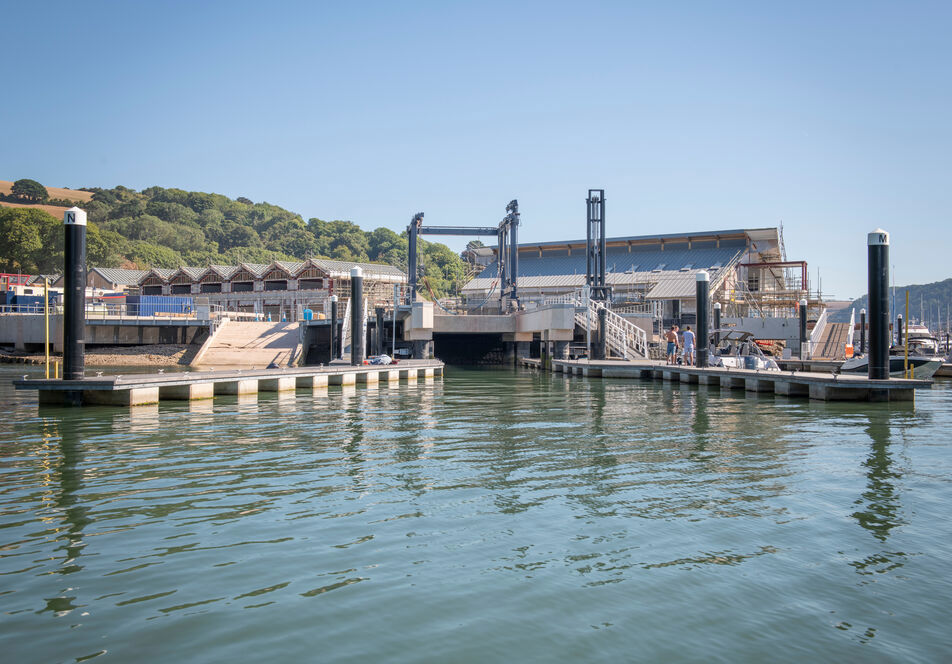 This month one of the most significant green infrastructure components was installed at Noss on Dart Marina.
Central to the new boatyard facilities, this revolutionary boat wash-down water recycling system demonstrates Premier Marinas' commitment to investing in the latest environmentally friendly equipment and developing sustainability best practices.
A substantial investment for the organisation, it operates a closed loop system meaning all debris and water run-off is collected, filtered through a three stage filtration system and recycled when a boat is lifted out for a high-pressure wash. This water is then stored in a holding tank ready to be recycled and used again for the next wash down. This ensures that no chemicals end up in the River Dart.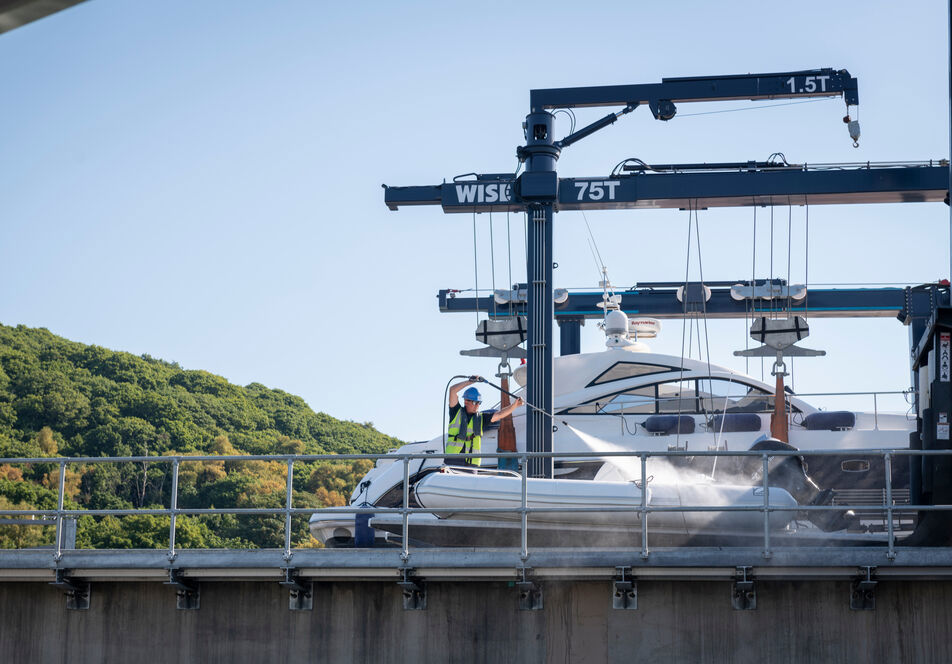 Designed and manufactured in the UK by FiltaBund, specialists in wash water collection and processing equipment for the marine industry.
Director, Nathan Hewitt explains the benefits of this new system: "The Marine Wash Water Recycling System is based on 12 years of research and development. Our system is able to deal with copper, zinc, marine debris, silt and various proprietary additives contained in the paint. The process starts by removing large marine debris and paint flakes through bag filtration, followed by coagulation and settlement of free-floating particles. PH is then adjusted to precipitate soluble copper and zinc and the resulting cleansed water is passed through an activated carbon bed to remove trace elements. Water is also dosed with hydrogen peroxide and treated with UV light to kill residual bacteria"
"The treated water contains copper and zinc with concentrations below 2mg/l and suspended solids of less than 100mg/l and can be reused for pressure washing. This is a considerable reduction from the incoming wash water, which can have copper and zinc levels above 2000mg/l and solids contents of over 20,000mg/l. The system is designed to accommodate an average of 10 boats a day with an annual pump out of solids."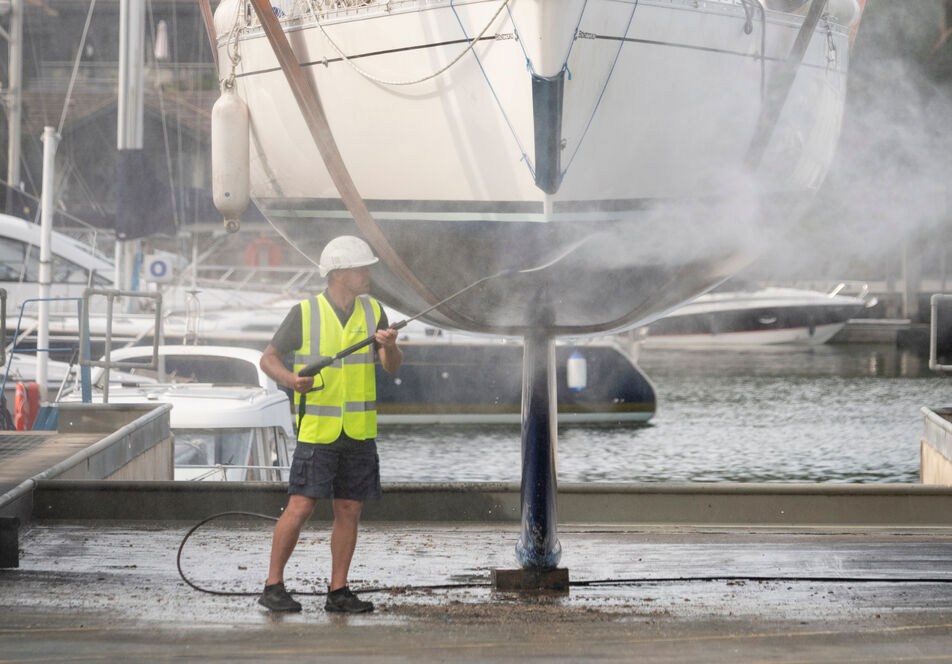 Premier has also commissioned FiltaBund to retrofit the wash down system at Chichester Marina. This system is already in operation and Premier has a long-term plan to install this new equipment across all of its sites where waste water is not routed into the main sewer system.
Newsletter sign up
Be the first to find out about our upcoming developments, the latest news from our sites and our seasonal offers.