Sovereign Harbour's onsite leisure complex The Waterfront is the perfect place to enjoy for a light lunch, an alfresco brunch, coffee and cake or dinner and drinks all on the doorstep of your berth. Sample some of the scrumptious offerings available from our eateries and explore a world of cuisines on offer: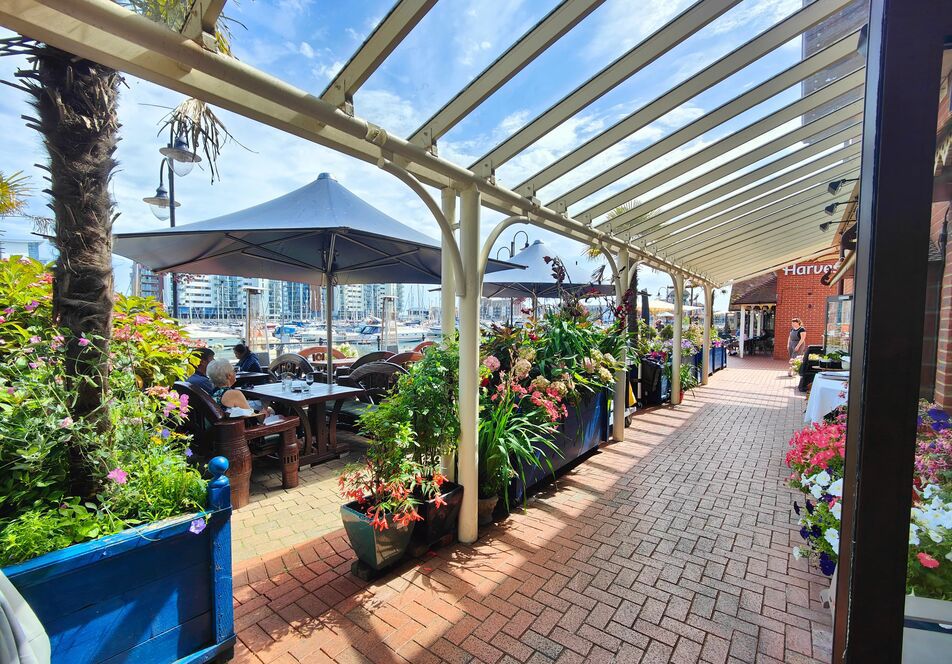 At 4 Seasons you'll find friendly 'home cooked' style food alongside a fantastic wine, gin and coffee selection. 
Di Lieto's Coffee Lounge offers a wide selection of hot and cold food with tasty breakfasts, healthy jacket potatoes, sumptuous salads and omelettes. 
For those with a sweet tooth, at Dolci you can look forward to sumptuous desserts including crepes, waffles, milkshakes and ice creams.
Ganges offers innovative, authentic and imaginative Indian cuisine dishes that cater for all tastes, with an incredible buffet every Sunday to explore new dishes or indulge in your favourites.
Garden Bar is a vibrant waterside bar with a variety of drinks including an impressive selection of wine, vodkas, brandy's, whiskeys and gins, with regular live music entertainment. 
The Harvester is a family-friendly restaurant where you'll find the grills, pub classics, desserts and unlimited salads Harvester are famous for.
Marina Turkish Restaurant and Lounge offers customers an authentic Turkish dining and lounging experience, with a delicious menu made from fresh ingredients by local farmers and an extravagant range of wines, spirits and beers to bring out the flavours in the food. 
Pablo's is a popular independent local restaurant, offering a superb mix of Italian and Mediterranean cuisine with delicious seafood dishes to boast about.
Seamoors is a welcoming local bar that shows all major sporting events and offers a wide range of delightful 'home cooked' pub food including their popular dressed crab and prawn salads!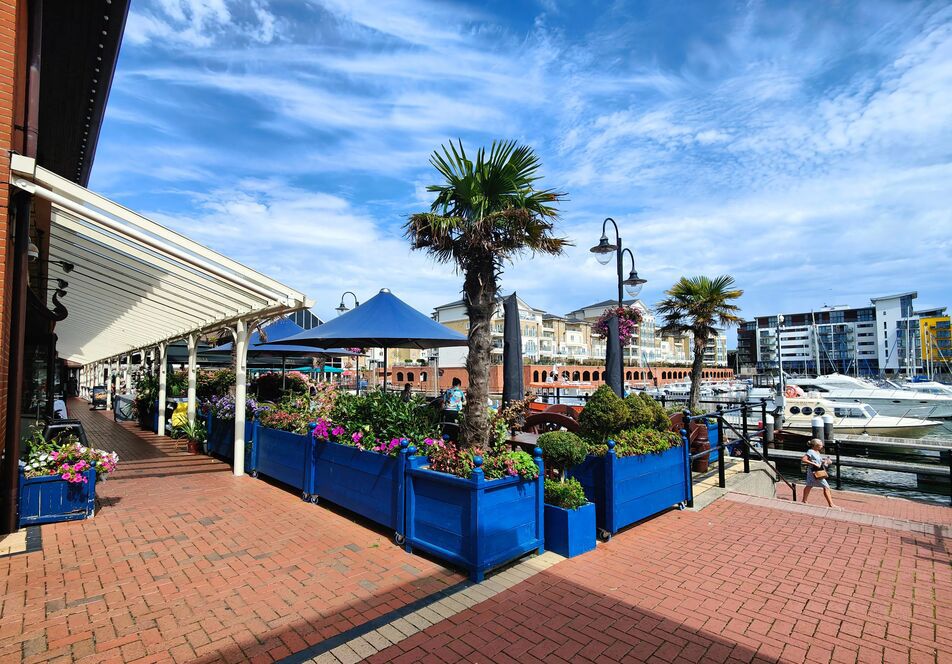 Simply Italian is a family-owned trattoria offering authentic Italian cuisine from freshly-made pizzas to traditional pasta dishes and seasonal specials.
Thai Marina serves modern Thai cuisine in a beautiful setting. Tuck into a tasty tamarind seabass or an authentic Massaman Curry with a twist.
In classic British style, The Chippy offers customers an array of fresh, locally sourced fish and chips alongside chicken, kebabs, ribs and an incredible choice of sides and drinks
Visit The Waterfront website to explore all the food and drink businesses onsite. 
Newsletter sign up
Be the first to find out about our upcoming developments, the latest news from our sites and our seasonal offers.