The marina exterior and back wall have recently benefitted from a spring clean, preparing for the season ahead.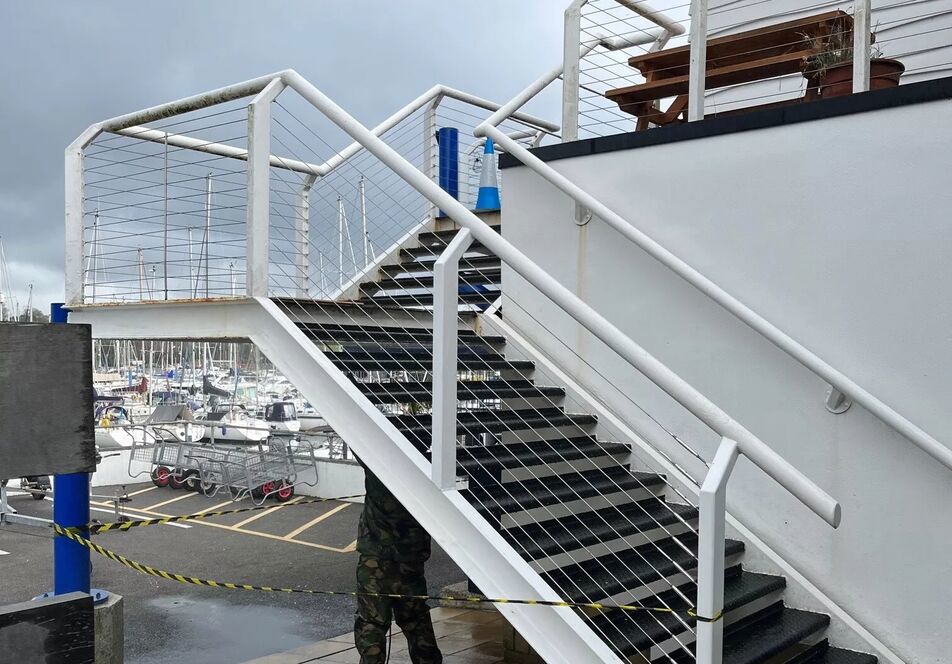 Soft washing the outside of the marina building and jet washing the marina building balconies and the steps to prepare for non-slip surfaces that will be fitted soon to ensure a safe walking surface.
On the marina itself, the annual pontoon jet washing programme is midway through completion and will move on to the inside cill pontoons in due course.
This again helps provide a safe walking surface for everyone to get to and from their boats safely.
Newsletter sign up
Be the first to find out about our upcoming developments, the latest news from our sites and our seasonal offers.