The first phase to install a new tidal gauge system for the cill gate at Southsea Marina is now complete. 
We've invested £25,000 and teamed with HEMCO, a power and control expert business that manages all of Premier's marina locks software, to build and implement the new system customised to Southsea Marina.
The new radar level sensors are now fully functional, working to automatically change the new traffic lights for the cill gate depending on the water height in the marina. As an extra level of safety, the sensors are also linked to an audible and visible alarm which will sound outside and in the Marina Reception if the water in the marina gets too low.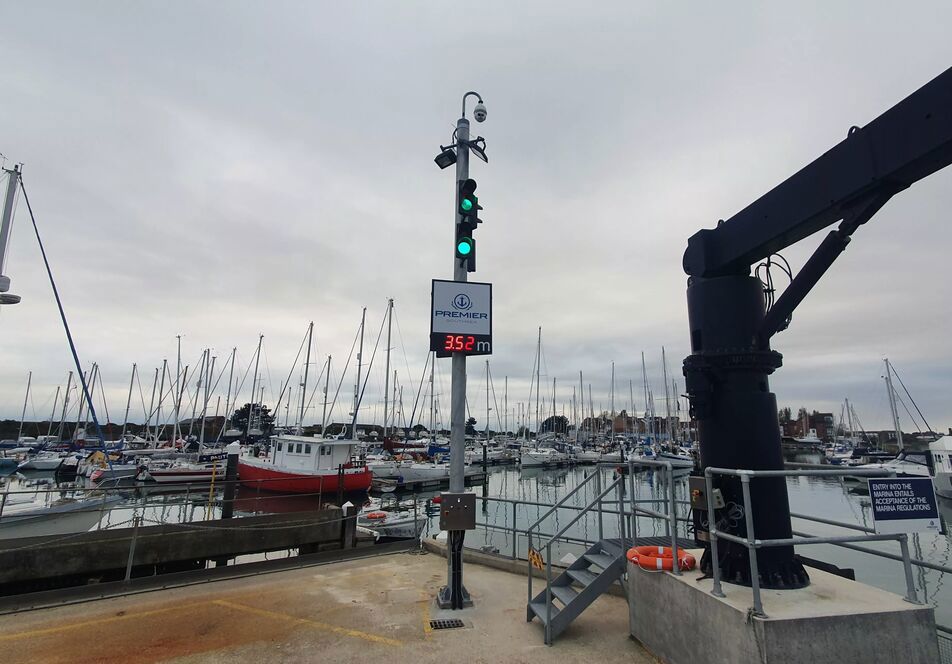 Peter Pring CMgr, Marina Manager comments: "We are absolutely delighted to have the new tidal gauge in place at Southsea's cill gate. This is a huge investment into the marina and shows our continued efforts to improving the customer experience at Southsea. The next phase of the project will see the sensors streaming live, real-time data of the cill status and depth directly onto the Premier Marinas' website and app – so watch this space!" 
Newsletter sign up
Be the first to find out about our upcoming developments, the latest news from our sites and our seasonal offers.