Premier Marinas has completed the purchase of the Trafalgar Wharf site in Portsmouth Harbour, which includes an indoor dry stack boat storage facility and the Trafalgar Shipyard. Operationally, things will carry on as normal.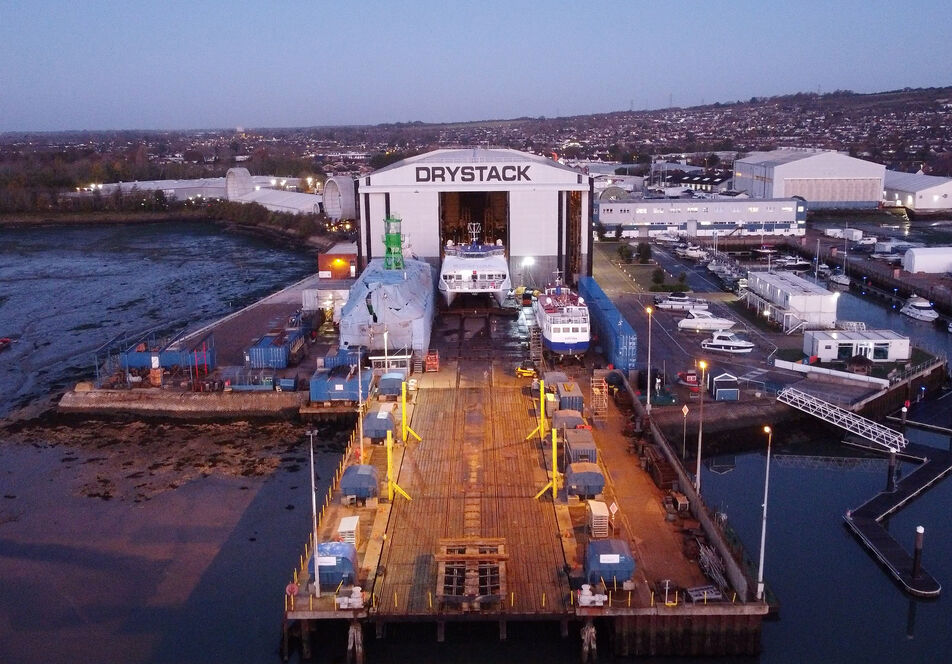 This acquisition marks a new chapter for these substantial marine facilities and complements Premier's existing portfolio of 10 marina and boatyard sites across the South Coast.
Operationally, things will carry on as normal with the team being retained and transferred to Premier Marinas as part of the sale agreement.
The site has evolved over the years to now encompass Europe's largest indoor dry stack boat storage facility for over 300 small boats and a significant commercial shipyard providing bespoke refit and maintenance programmes for commercial vessels and private yachts.
The wider Trafalgar Wharf site has also become a hub for a wide range of marine and non-marine businesses and will now be known as Premier Trafalgar Wharf.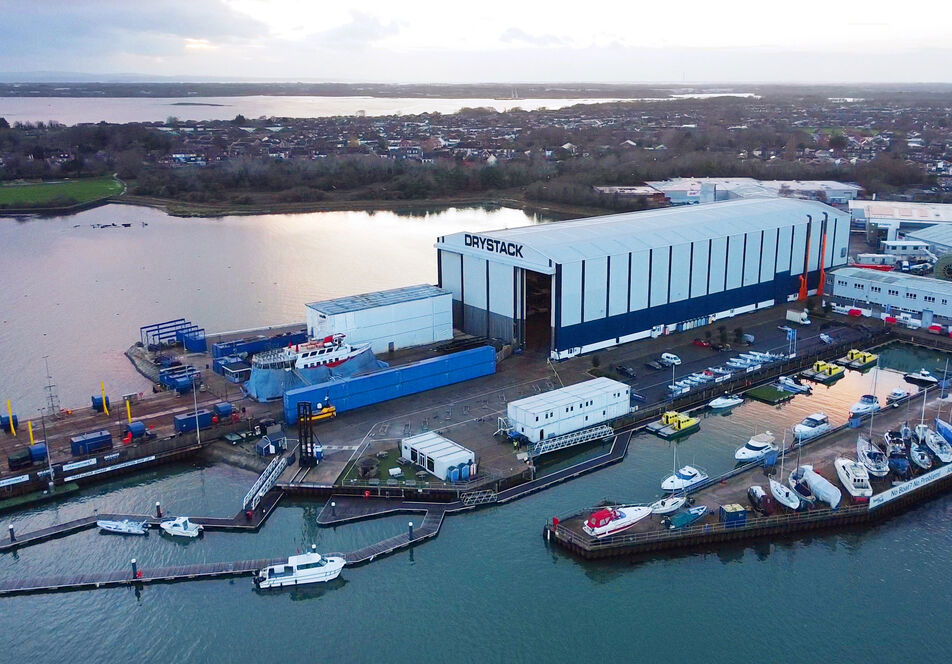 Trafalgar Group will continue to trade through other businesses which have not been included in the transaction – including Boat Club Trafalgar, RIBs For Sale, Ballistic RIBs, Thornham Marina and Gatcombe House Serviced Offices. The Trafalgar Group businesses on the site will continue to operate as usual.
Premier Marinas CEO, Pete Bradshaw said: "We're delighted to add the Trafalgar Wharf site to the Premier portfolio and welcome new team members into our family. The acquisition marks yet another milestone for Premier as we continue to invest and grow our business. Trafalgar Wharf adds new capabilities to our group and we're confident that we will be able to combine the knowledge of the existing team and our wider operational experience to further enhance the site and operations.
Jonny Boys, Managing Director of The Trafalgar Group, shared, "We're all about doing things differently and putting our customers first. We're delighted to be handing the reins to Premier Marinas who share our vision to create fantastic boating and waterside experiences."
Newsletter sign up
Be the first to find out about our upcoming developments, the latest news from our sites and our seasonal offers.