It's that time of year when we engage a falconry expert to help deter starlings from roosting at Southsea Marina. Starlings feed on a diet of blackberries and marine insects which means they are in close proximity to the marina.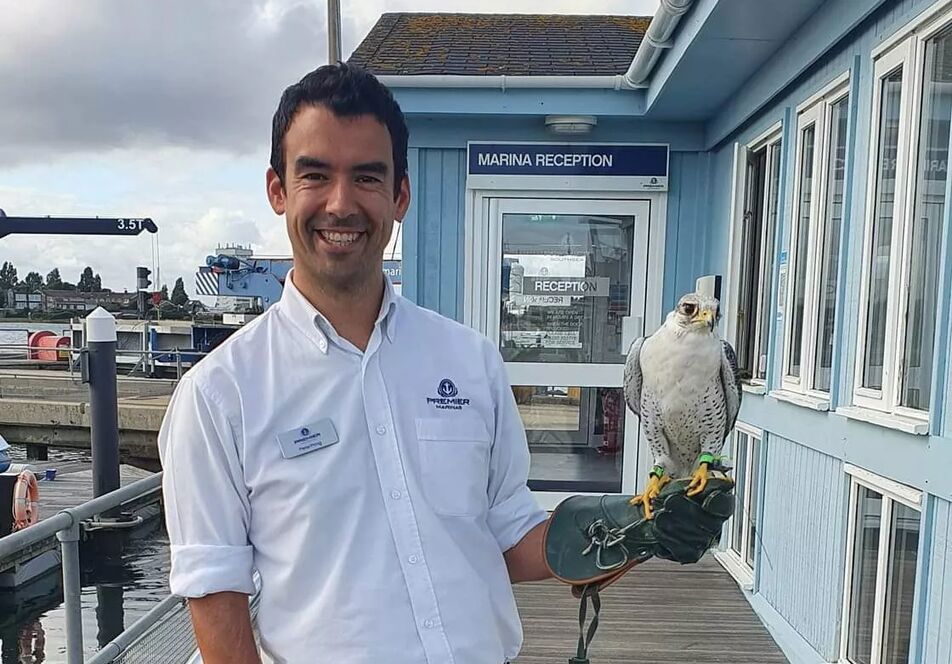 At the end of the day, prior to roosting, they gather on the masts of boats around the marina because they offer a good vantage point from which to spot predators. By bringing in a similar predator, like a falcon to exercise around the marina, it is possible to disperse and deter the starlings from staying.
The starlings in particular can be a nuisance – particularly in the late summer when they feast on berries to fatten up for migration and then stain decks black and red. From now until October, this hybrid falcon called the Gentleman (GP for short) will be flown at Southsea around three times a week during the 3 hours up to dusk to discourage the starlings from resting on the boats.
Newsletter sign up
Be the first to find out about our upcoming developments, the latest news from our sites and our seasonal offers.