The Waterfront at Sovereign Harbour continues to expand its reputation for being the go-to location for car shows and family-friendly days out this summer with a busy calendar of events.
This summer sees the return of the Urban Beach at The Waterfront which is now open for children and families to enjoy together and work on building the perfect sandcastle. Celebrating and supporting small independent business in East Sussex, the second Seasonal Artisan Market will be open on Saturday 8th and Sunday 9th July from 10am to 3pm with locally produced goods on sale including cakes, pastries, sweet treats, spirits, homemade jewellery, candles, art, photography and more!
Working with local car dealerships and clubs, The Waterfront offers a perfect waterside backdrop for the displays of classic, American, military and supercars for the community to view for free. Whether you're a car superfan or just looking for a unique day out, save the dates below for the upcoming car shows at The Waterfront.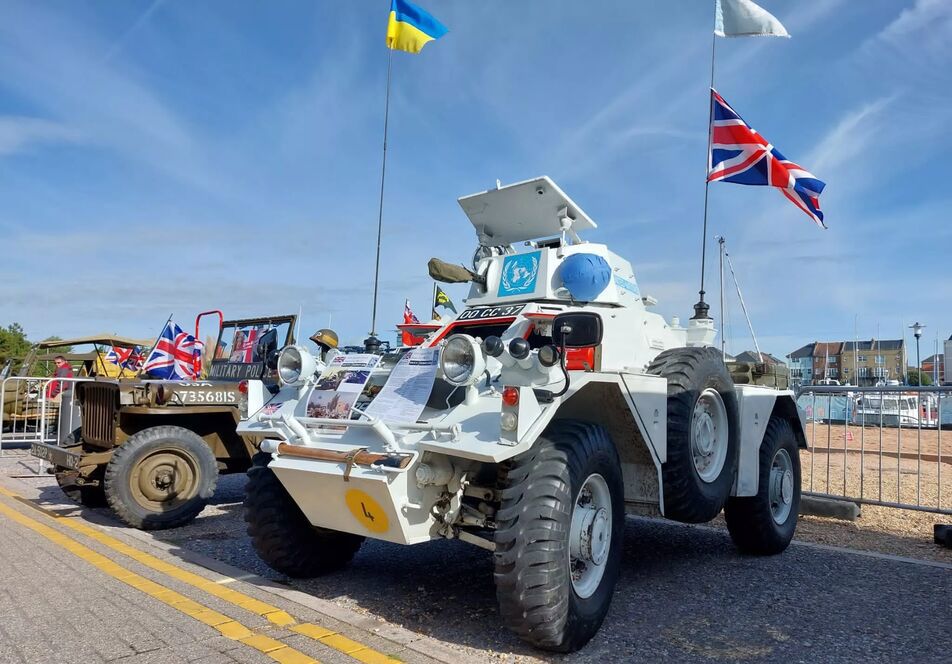 Wheels on The Waterfront – 9am to 12pm
Now in its second year, the Wheels on The Waterfront events include a display of classic American cars on the first Sunday of every month until October. Plus, the July and August rallies will have live music from a European Elvis Presley tribute champion and The Redcatz rock 'n' roll trio.
Armed Forces Day 'Build-up' Event – 1pm to 6pm
The Invicta Military Vehicle Preservation Society will be celebrating an Armed Forces Day "Build-Up" event on Saturday 24th June with a display of WW2 era vehicles onsite to view and live music by wartime tribute performer Jennie Castell.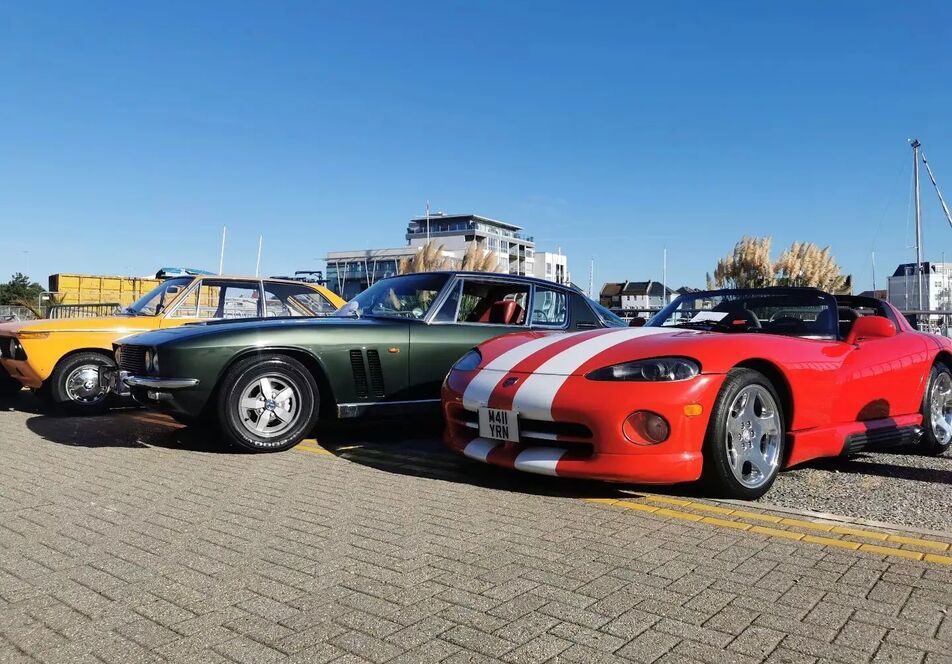 Auto-Social with HPC Classics and Car & Classic – 9am to 12:30pm
Our largest car event to date! The Waterfront will be hosting an Auto-Social in partnership with local dealership HPC Classics and Car and Classic magazine and dealership on Sunday 25th June. The event will see up to 250 classic and supercars in the line-up for visitors to view for free and even look at buying! Plus, if you currently own a classic or supercar and want to be involved in the rally line-up, you can sign up to attend for free on the website.
Jaguar Enthusiasts' Club Car Rally – 6:30pm to 9:30pm
Hosting our first evening rally, the local Jaguar Enthusiasts' Club will bring 20 Jaguar vehicles on Tuesday 18th July for visitors to view and ask club members any questions they may have about owning and driving a Jaguar.
The Waterfront also boasts an array of restaurants, bars, cafés, health and beauty businesses and an indoor crazy golf all overlooking the marina views, together making it the perfect day out this summer.
For further details of all upcoming events and news at The Waterfront visit www.eastbournewaterfront.co.uk and follow the Facebook and Instagram pages.
Newsletter sign up
Be the first to find out about our upcoming developments, the latest news from our sites and our seasonal offers.