Whilst it's commonplace to celebrate a work anniversary – two, five, perhaps even ten years, the team at Falmouth has some serious experience. This year, Allison celebrates 35 years, Mark Dash 32 years, Mark Evans 28 years and Mel 23 years – that's 118 years of working at Falmouth Marina just between the four!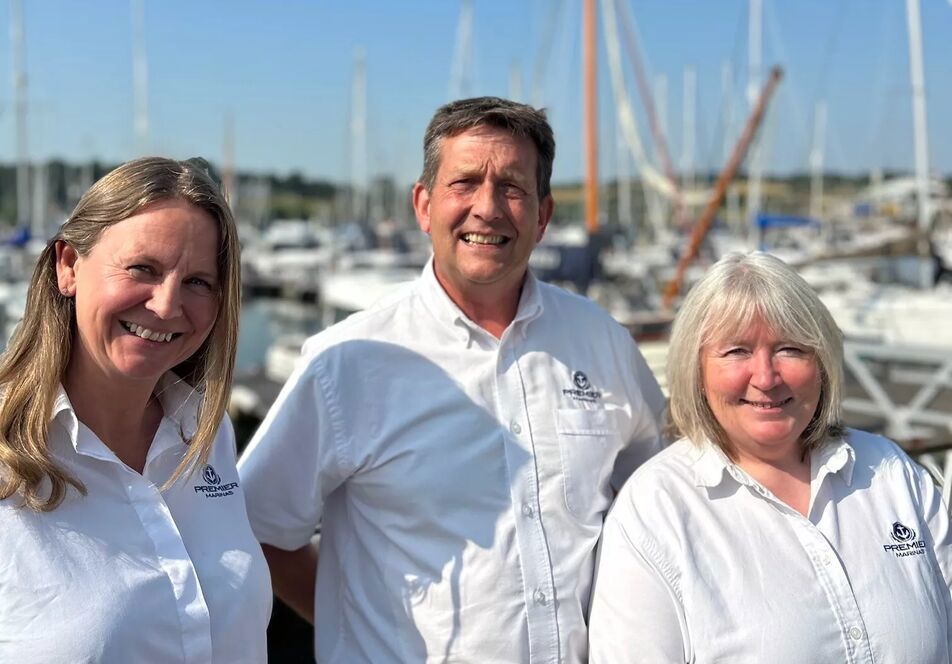 Thankfully there some nippers on the team to keep them lively with Elliot and Adam and the rest of the team. You'll also recognise Harvey who is back for another summer on the pontoons.
Our long-standing expertise extends beyond mere technical know-how. We understand the importance of building strong relationships with our berth holders, building the trust to look after each and every boat and creating a safe and welcoming environment so time spent here is easy and enjoyable.
Newsletter sign up
Be the first to find out about our upcoming developments, the latest news from our sites and our seasonal offers.