This autumn has seen a big focus on training the team; we've been learning some new boatyard skills and also being recertified.
Courses included vehicle marshalling, slinger signalling, hoist, forklift and boat-mover training.
Our aim is to create a multi-skilled team to helps us grow our year-round capability.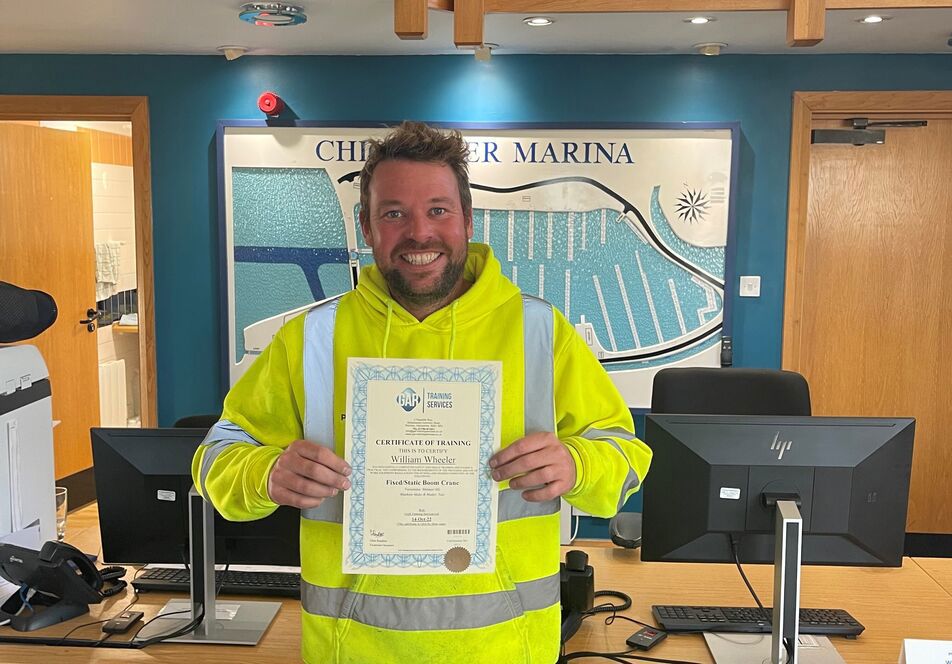 Will has recently completed his Fixed/Static Boon Crane recertification, with Steve completing a number of all the courses listed about to now be able to help out in the boatyard during the busy winter months. Steve said, "I've really enjoyed learning these new skills and can't wait to get busy in the boatyard whilst the lock movements are quiet." 
Newsletter sign up
Be the first to find out about our upcoming developments, the latest news from our sites and our seasonal offers.