Andy Limburn was promoted to Duty Manager at Swanwick in July. Here he looks back at 38 amazing years working on the site...
I started as a yard labourer in 1984 and after a couple of years I moved into marina maintenance. I was soon asked to join the rigging department and that's when I started towing boats with the yard launch. The first time I ever towed a boat was a large Nelson. The foreman at the time, Les Carey, pushed the boat off the pontoon, then ducked down and hid on the other side of the Nelson. The owner of the boat panicked and ran to Alan Strudwick the then manager, shouting, "he's moving my boat and out of control!" I actually moved it perfectly and that started a long career in boat moving. We still have the same yard launch now - it's probably the reason they kept me on!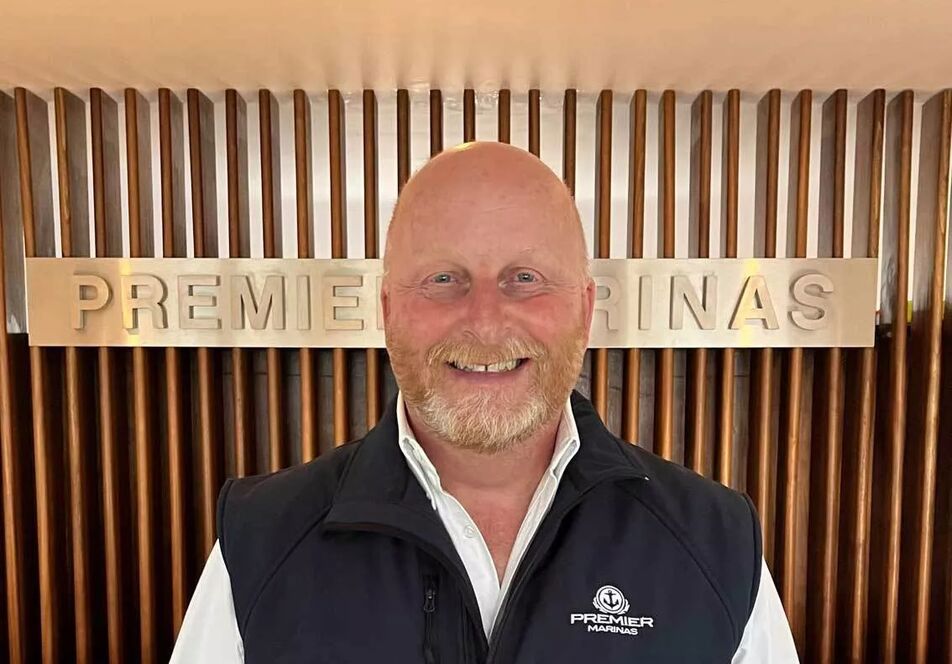 As a rigger I was asked to do a lot of yacht crewing and made several trips down to the south of France and back. Over the years, I worked on a lot of Whitbread racing yachts; Drum with Simon Le Bon, and Sir Peter Blake was always around, also on Merit, Sat quote British Defender, Condor, and Maiden. I will never forget the parties. I moved to the boatyard lifting team just before Premier took over ownership at Swanwick and whilst working for Premier I have had the opportunity to try lots of different jobs within the company.
I have worked in the boatyard and around boats for around 38 years, developing my boat towing and boat lifting skills it is a brilliant role for anyone who loves messing around with boats – like me!
Careers at Premier Marinas
Later, I moved to the Dockmaster role, looking after the berthing and was promoted to Senior Dockmaster within a few years which I really enjoyed as I got help all areas and people in the marina and boatyard and, most importantly, teaching new and old staff about working on and driving or towing boats.
Last year I stepped in as acting Duty Manager for six months and was offered the permanent position earlier this year following Matthew Leigh's move across to Premier Endeavour Quay.
I would say that working for Premier Marinas has great potential for anyone looking for a career in the marine industry. We now have an apprenticeship scheme, so each of our ten marinas will have an apprentice learning the ropes which will help grow talent and develop a skilled and qualified team for the future, enabling us to deliver the best service possible.
Newsletter sign up
Be the first to find out about our upcoming developments, the latest news from our sites and our seasonal offers.