Navigating to Universal Marina by sea
Universal Marina lies some two miles upriver from the River Hamble's entrance to Southampton Water on the eastern bank. A popular and busy river, the Hamble has a six-knot speed limit and wash should be minimised.
We enjoy welcoming visitors to our marina, but we highly recommend pre-booking to avoid disappointment, especially in peak season. Priority access is given to Premier berth holders visiting from other marinas. Please report to the marina's reception upon arrival via VHF Channel 80 or by telephone.
The following notes are provided as a simple guide to approaching the marina by sea and should not be relied on for navigation. Please consult up-to-date charts and pilot books to ensure you are aware of any navigational dangers. Visitors should also be aware of current Notices to Mariners, the weather and tides. See Universal Marina tide times here.
Waypoint – Hamble Point SCM buoy, Q(6)+LFl.15s
Sector lights/ transit – Hamble Common 352º/172º Occ(2) RWG 12s Warsash 028º/208º Iso RWG 6s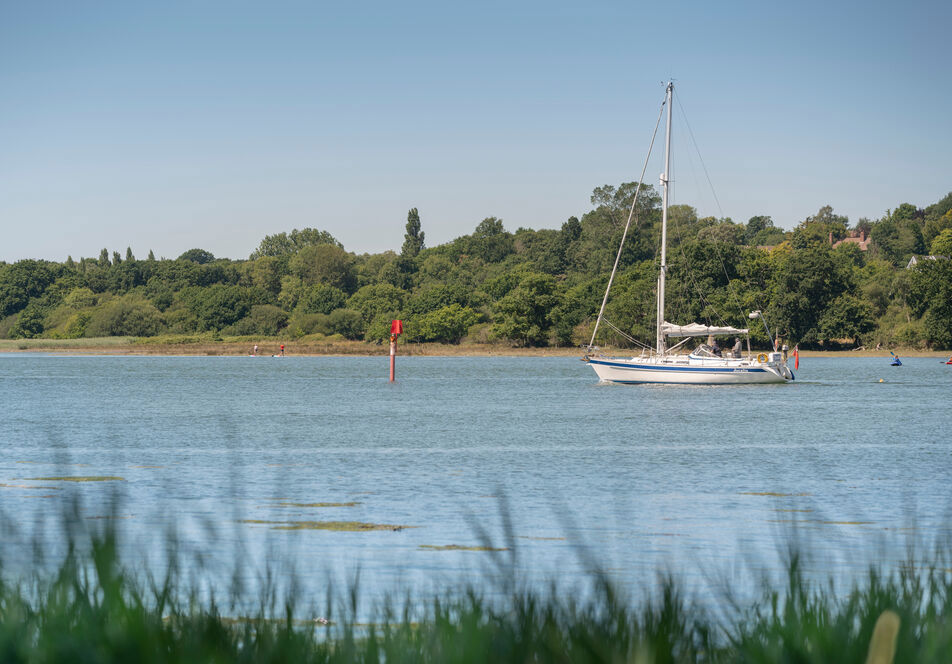 Universal Marina entrance
All the marina entrance piles are lit and fitted with radar reflectors. Visitors are advised to keep to the centre line or to starboard of the centre line. Be careful not to get too close to the entrance piles, especially at low water.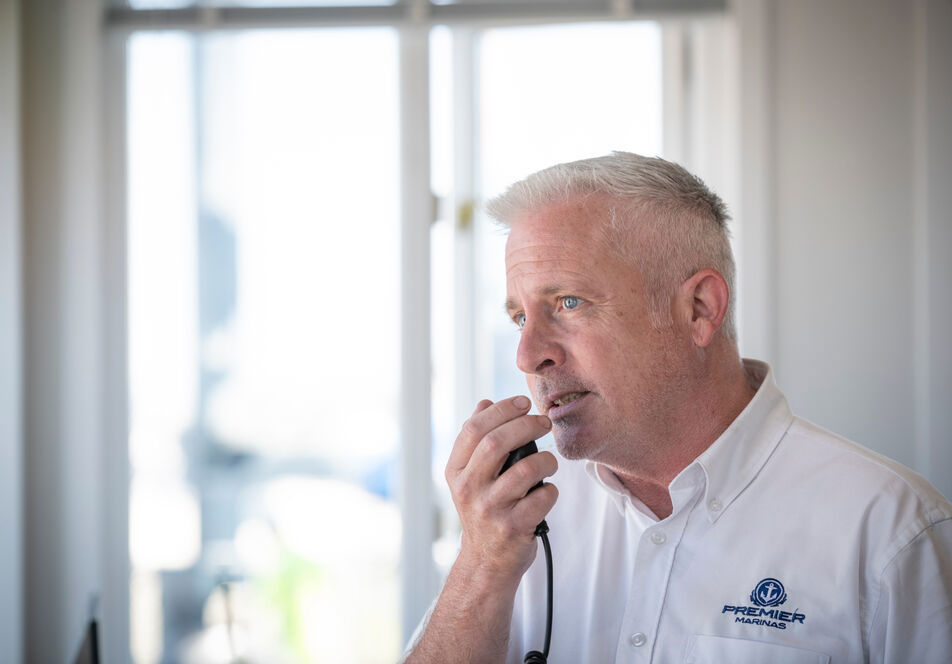 Required communication
Vessels over 20 metres entering the River Hamble must call Hamble Harbour Radio on Channel 68 at No.1 pile. Southampton Harbour requires inbound vessels to call and monitor Southampton Vessel Traffic Services on Channel 12 when passing the Nab Tower and when entering Southampton Harbour waters from the West Solent.
Universal Marina features
Universal Marina has all the services you'd expect from a premium marina.
Laundry
Washing and drying machines available in the facilities
Parking
Free onsite berth holder parking
Personal bathrooms
Individual quality shower rooms
Water
Water is available free of charge across the site

Download the Premier Marinas mobile app
Take control with MyPremier and the Premier App. Sign in to the app with your MyPremier account and access a range of unique features to help you when you're out and about. Inform your home marina of your departure and expected return, view the latest tides and weather information or report any maintenance.
Newsletter sign up
Be the first to find out about our upcoming developments, the latest news from our sites and our seasonal offers.