Lock procedure at Chichester Marina
The Chichester Marina lock operates 24 hours a day and is controlled by Premier's expert Lock Operatives. The lock is generally at its busiest on sunny, summer weekends and bank holidays and around high water. A red 'reduced depth' beacon is illuminated when one metre or less of water is above the outer cill of the lock gates.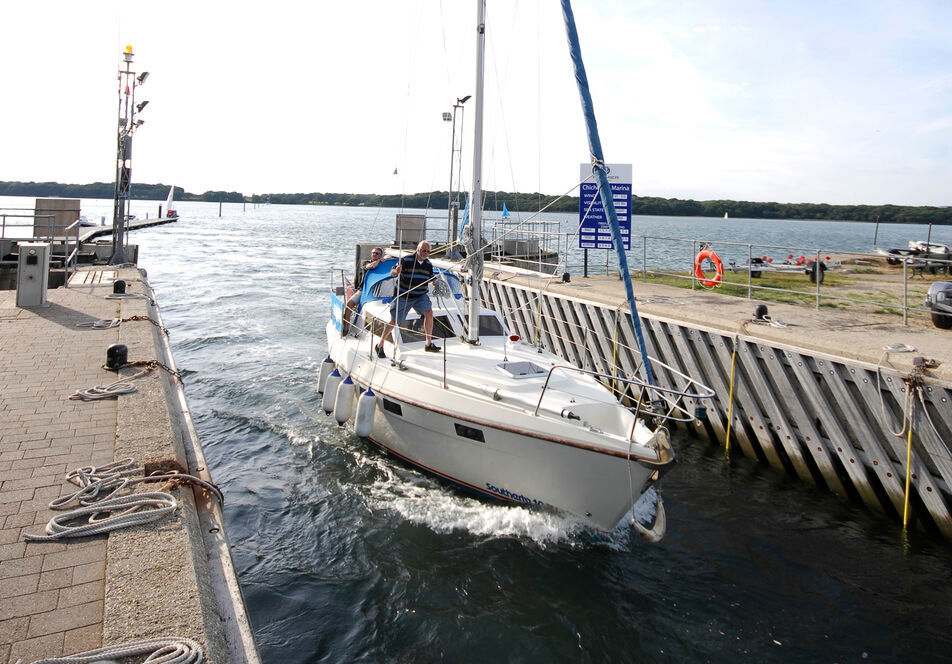 Approach when locking in
At Birdham Spit Pile, call the marina on VHF Channel 80 to advise your position and request lock entry. The Lock Operative will instruct you to 'proceed to the lock on a green light' or to join the queue. While holding position, or approaching, favour your starboard side to allow outbound traffic to pass. Please avoid overtaking and follow the procedure above.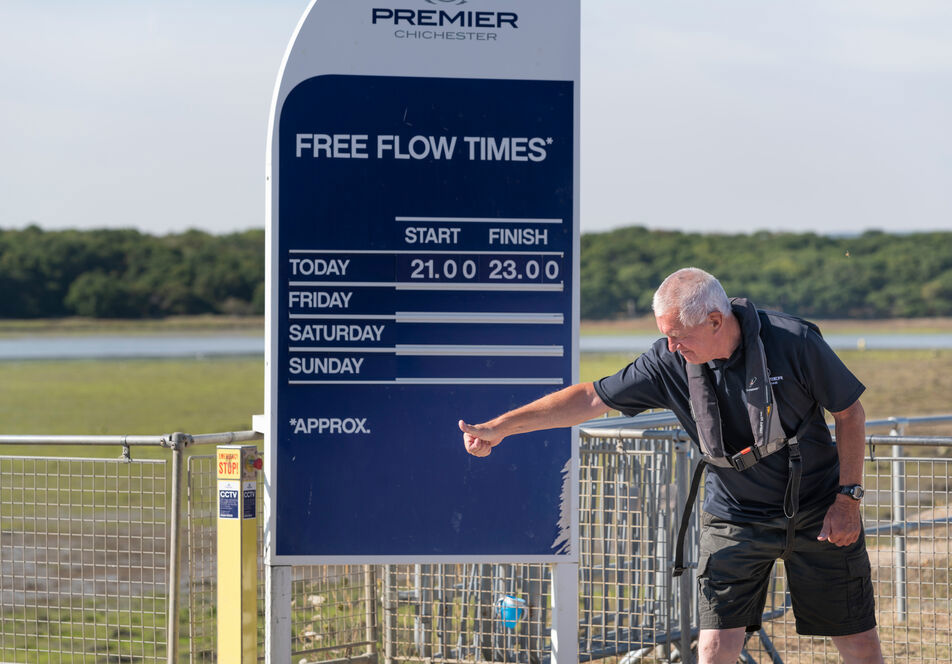 Inside the lock
Our marina team will pass you a stern line and then a bow line. Take half a turn on one of your boat's cleats and hold the end of the line ready to ease or tighten when the boat ascends/descends. Do not tie any lines off whilst in the lock. Once the outer gates are fully open, please proceed in turn or as advised out of the lock as quickly and safely as possible.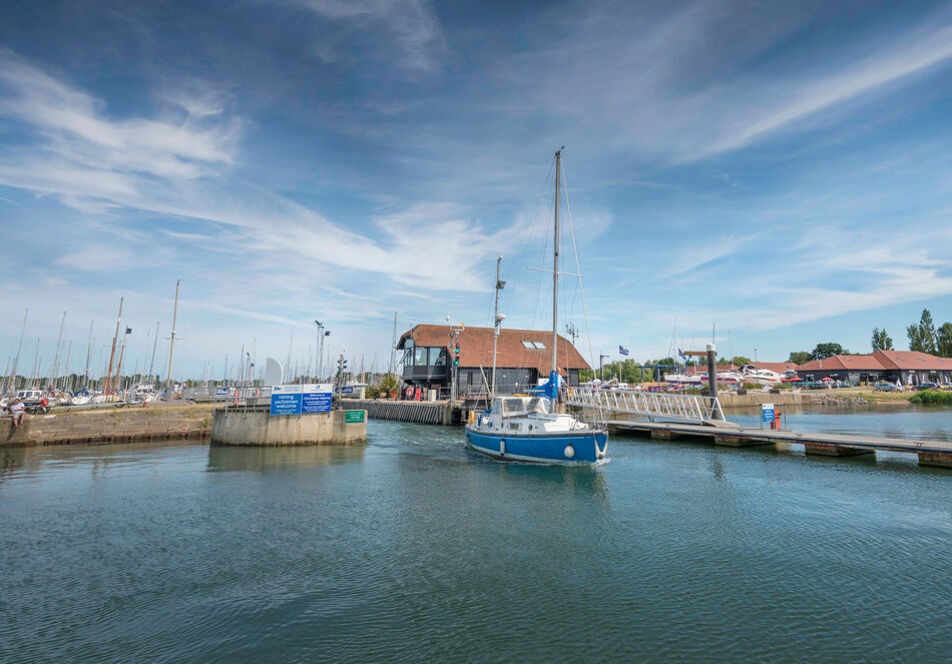 Approach when locking out
Call Chichester Marina on VHF Channel 80 to request a lock out. The Lock Operative will either ask you to proceed directly to the lock or you will receive a queue number. Maintain a listening watch on Channel 80 and leave your berth when you hear your number called. Wait until the traffic lights turn green before entering the lock.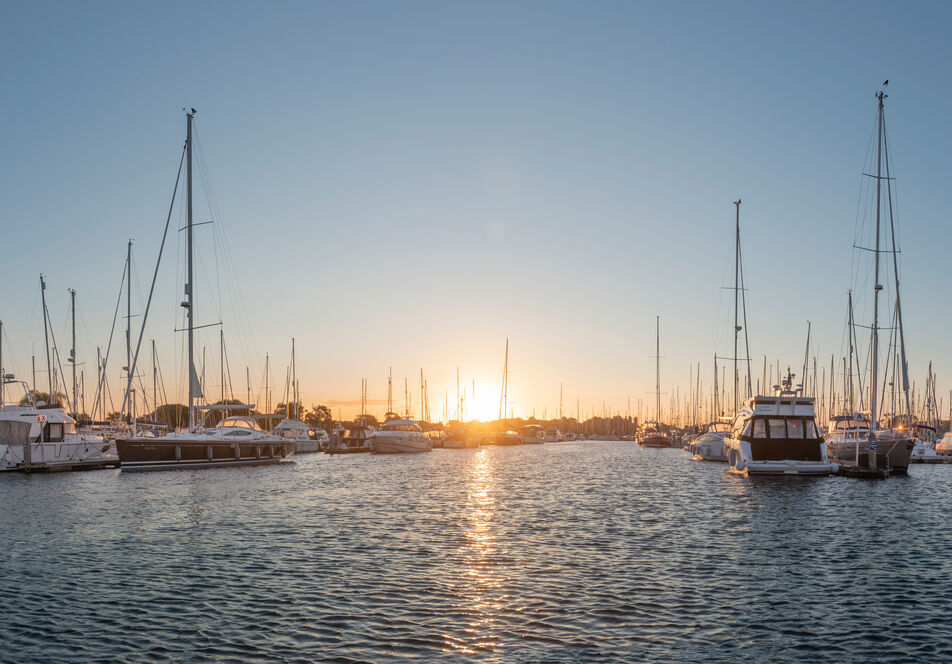 Free flow
At certain times, usually around high water, free flow is in operation. To view predicted free flow times please see Chichester Marina tides. Free flow will be indicated by a flashing yellow beacon. Follow the radio and traffic light signal procedure outlined above. The Lock Operative will make an 'all stations' announcement at the beginning and end of free flow. The marina team will close the inner gates at times to allow pedestrians to cross the lock.
Chichester Marina features
Chichester Marina has all the features you'd expect to find in a premium marina.
Parking
Free onsite berth holder parking
Water
Water is available free of charge across the site
Personal bathrooms
Individual luxury shower rooms
Pump-out
Holding tank pump-out facilities

Download the Premier Marinas mobile app
Take control with MyPremier and the Premier App. Sign in to the app with your MyPremier account and access a range of unique features to help you when you're out and about. Inform your home marina of your departure and expected return, view the latest tides and weather information or report any maintenance.
Newsletter sign up
Be the first to find out about our upcoming developments, the latest news from our sites and our seasonal offers.