Cill gate at Southsea Marina
Southsea Marina has an automatic tidal 'cill gate' which opens and closes automatically at certain states of the tide to protect the marina's water depth. 
The cill gate gives approximately six hours of access per tidal cycle. See Southsea's tides and cill gate opening times here. Please be aware that times are approximate and can be affected by weather conditions and air pressure. 
The marina entrance is seven metres wide. Red and green lights at the marina's entrance show if the tidal gate is up or down. They are not used to control traffic. 
Red light - tidal gate up. No access. 
Green light - tidal gate down. Access allowed. 
When entering the marina, the vessel travelling with the tide takes priority over a vessel travelling in the opposite direction.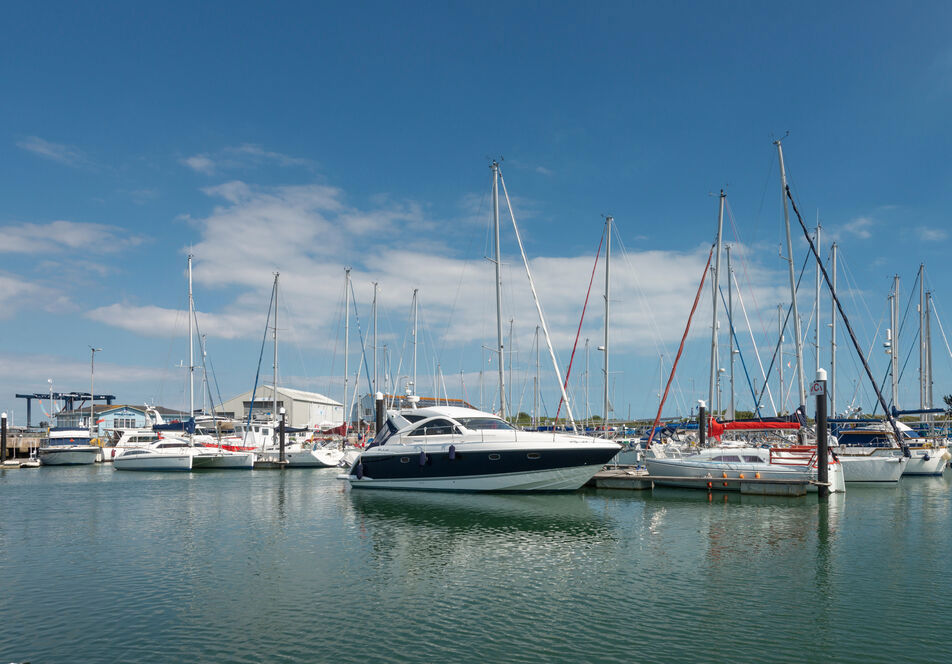 How the cill gate works
The tidal gate uses the laws of buoyancy. As the sea level rises, the gate's weights become relatively lighter, allowing it to lower until flat. At this point there is 1.6 metres depth over it and a green light will be displayed. Deeper vessels should wait and check the water gauge before entering. As the tide goes out the weights become heavier and pull up the gate.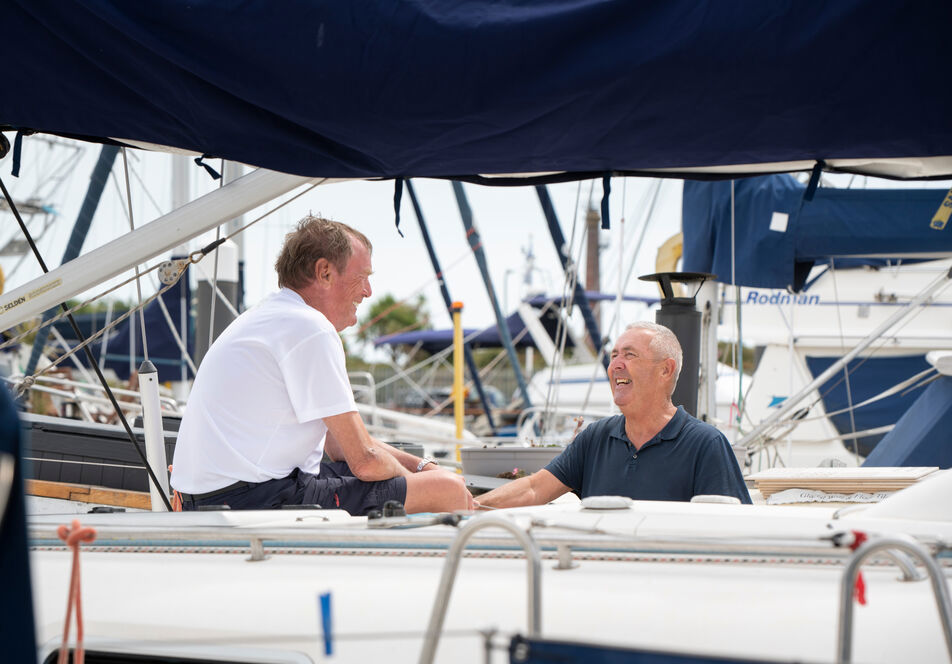 Waiting pontoon
There is an outer waiting pontoon adjacent to the marina entrance for vessels waiting to enter the marina if the tidal gate is up or there is insufficient water. Premier Marinas staff are happy to move boats permanently berthed in the marina to or from the waiting pontoon free of charge, Monday to Friday with 24 hours' notice.
Southsea Marina features
Southsea Marina has all the services you'd expect from a premium marina.
Parking
Free onsite berth holder parking
Personal bathrooms
Individual luxury shower rooms
Water
Water is available free of charge across the site
Pump-out
Holding tank pump-out facilities

Download the Premier Marinas mobile app
Take control with MyPremier and the Premier App. Sign in to the app with your MyPremier account and access a range of unique features to help you when you're out and about. Inform your home marina of your departure and expected return, view the latest tides and weather information or report any maintenance.
Newsletter sign up
Be the first to find out about our upcoming developments, the latest news from our sites and our seasonal offers.