Fuel at Noss on Dart Marina
The self-service fuel pontoon at Noss on Dart is situated at the marina's far end, near the hoist dock. There are CCTV cameras overseeing the pumps and a help point intercom in case of queries. Please follow all the safety information indicated on the pontoon.
The fuel pontoon is open every day during daylight hours, dispensing marine diesel and unleaded petrol. Bottled gas is also available from the marina reception.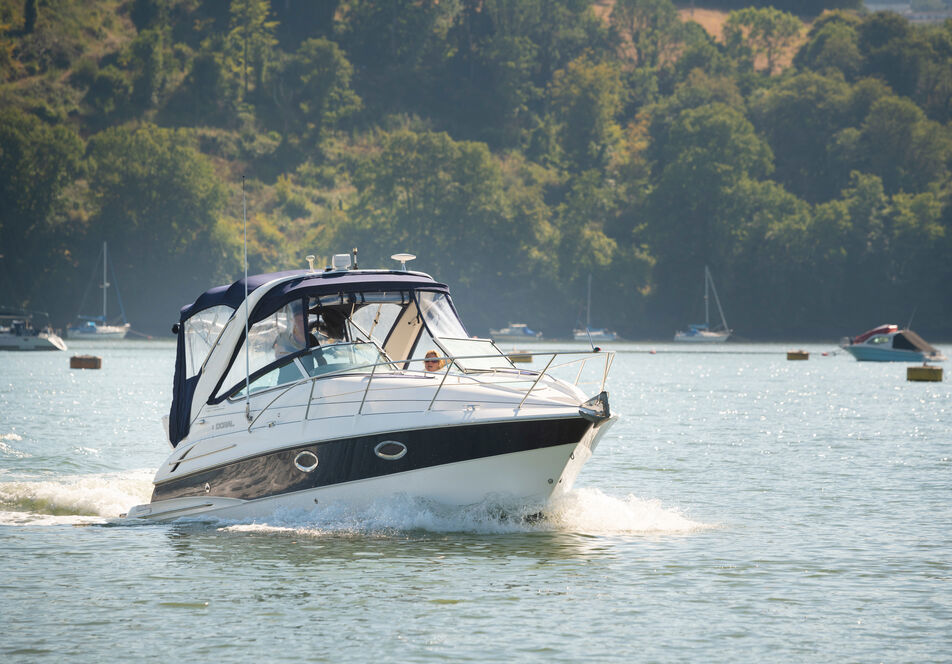 Berth holder fuel discount
Premier berth holders benefit from a fuel discount as part of the Premier Advantage. This discount is applied using a fuel discount card, which can be acquired at the marina reception and will allow you to purchase your required fuel type at the price it costs us to buy and dispense it.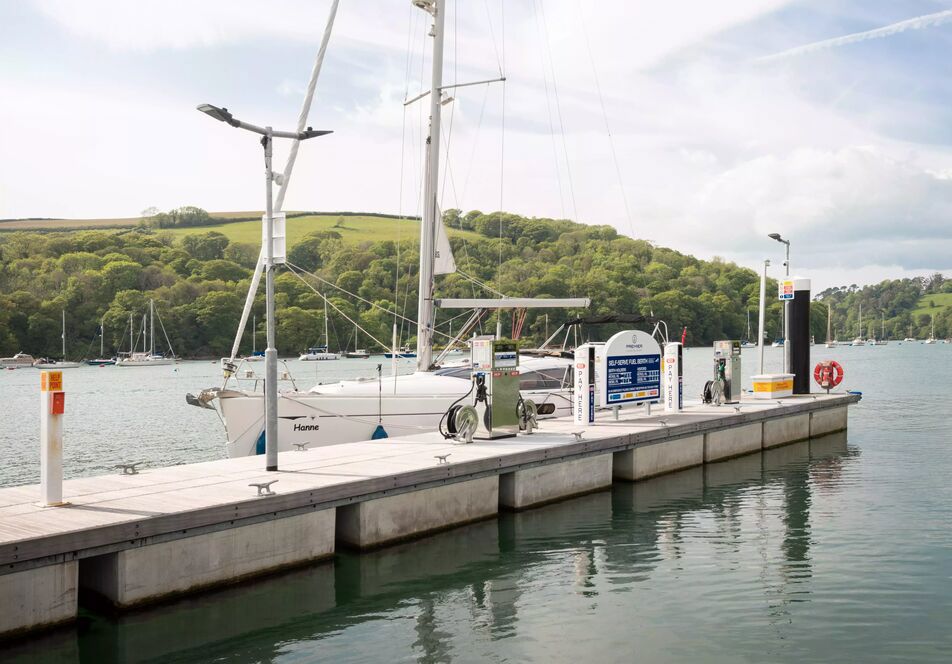 How to use the self-service fuel pontoon
To buy fuel, enter a payment card at the pay point, select the amount of fuel and grade you require and wait for the transaction to be authorised. Then remove the nozzle from the pump and begin dispensing. There is a help point intercom and an emergency stop button on the pontoon.
To apply your berth holder discount, insert your fuel discount card just below the screen until it beeps. If the fob or card has been accepted, a message will appear in blue, 'Identification card accepted. Your identification card has been accepted'. If the message appears in orange, there's a fault and you'll need to try again.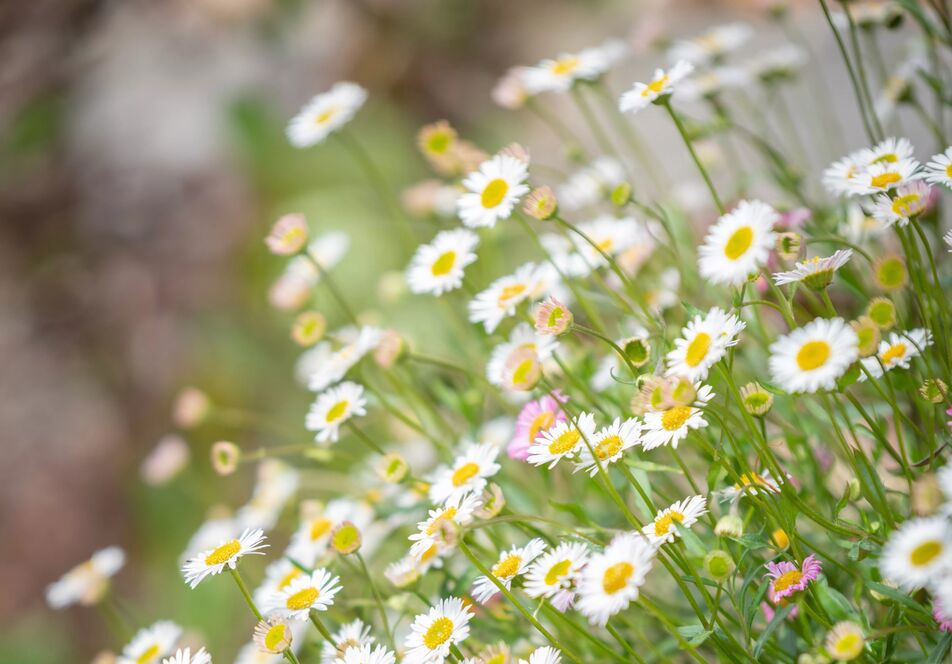 Premier Marinas marine diesel
Our high-quality fuel is supplied by WP Group and Mitchell & Webber. Both add Soltron®, an enzyme treatment, to the fuel to increase fuel efficiency and power output. The fuel is compliant with British Standards and regulations which allow for a maximum 7% FAME. Please note, regulations may differ outside the UK.
Noss on Dart Marina features
Noss on Dart Marina has all the services you'd expect from a premium marina.
Berth holder lounge
Enjoy stunning views from our purpose-built lounge
Parking
Free onsite berth holder parking
Personal bathrooms
Individual luxury shower rooms
Water
Water is available free of charge across the site

Download the Premier Marinas mobile app
Take control with MyPremier and the Premier App. Sign in to the app with your MyPremier account and access a range of unique features to help you when you're out and about. Inform your home marina of your departure and expected return, view the latest tides and weather information or report any maintenance.
Newsletter sign up
Be the first to find out about our upcoming developments, the latest news from our sites and our seasonal offers.