Navigating to Sovereign Harbour by sea
Sovereign Harbour, Eastbourne provides a welcome haven for boats, lying on the coast east of Brighton and west of Hastings.
We enjoy welcoming visitors to all our marinas, but we strongly advise pre-booking, especially in peak season. Priority access is given to Premier berth holders visiting from other marinas. Visiting vessels are to report to the marina's reception upon arrival via VHF Channel 80 or by telephone.
The following notes are provided as a simple guide to approaching the marina by sea and should not be relied on for navigation. Please consult up-to-date charts and pilot books to ensure you are aware of any navigational dangers. Visitors should also be aware of current Notices to Mariners, the weather and tides. See Sovereign Harbour tide times here.
If you are approaching Eastbourne from the east or south east, remain alert for the tide rips over the Royal Sovereign Shoal, the Horse of Willingdon and the inshore Coxheath Shoal. Approaching from the west, clear the shore by a mile after rounding Beachy Head.
The Martello Tower at Langney Point serves as a landmark with a Xenon light (Fl (3).15s12m7M) to indicate the marina. A Safe Water Mark (LFl.10s) at the waypoint Lat 50º 47'.37N Long 000º 20'.81E marks the start of the entrance channel. Upon arrival at the Safe Water Mark contact us on VHF Channel 17.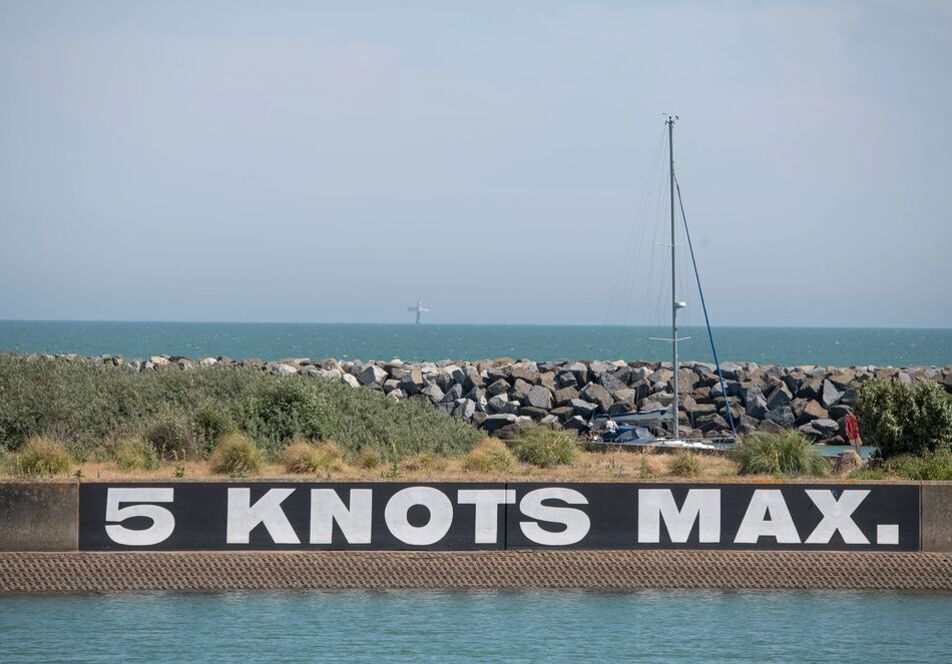 Entrance channel
To seaward of the breakwater entrance the channel is buoyed with two green starboard marks. These two green buoys mark a World War One wreck, visible at LW springs. It is important to keep the white sector of the single point leading light which leads in on 258º true. If the leading light is red, turn to starboard, if green, turn to port.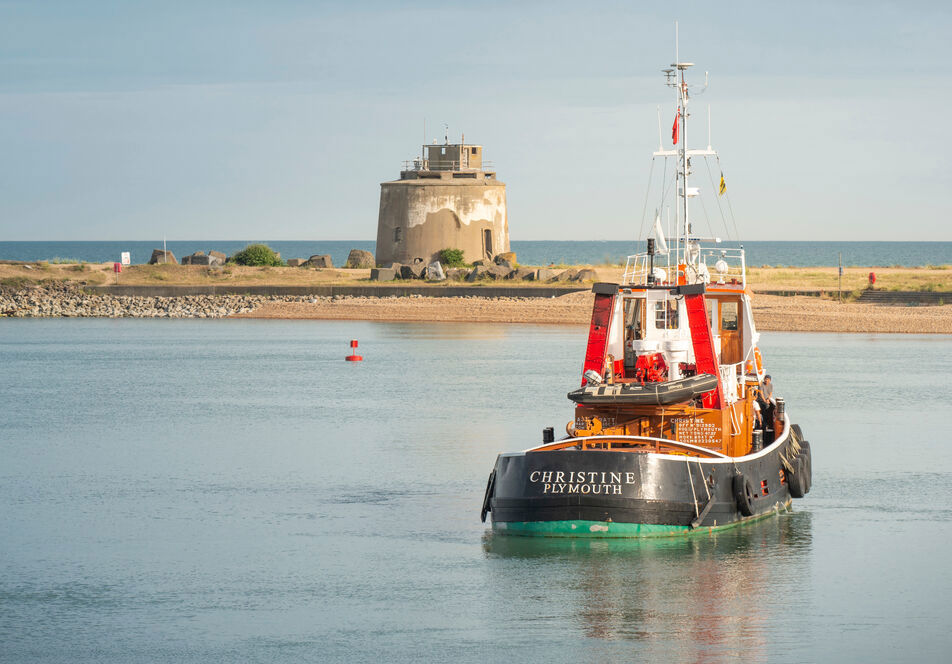 Entering the harbour
Pass between the breakwaters marked with lights, coming off the leading line and heading towards the locks once you can see the traffic signals. Proceed through the buoyed channel and Outer Harbour (parts of which dry at low water). A five-knot speed limit applies around the Waterfront and the North Channel. View the marina's locking procedure here.
Sovereign Harbour features
Sovereign Harbour in Eastbourne has all the services you'd expect from a premium marina.
Parking
Free onsite berth holder parking
Personal bathrooms
Individual shower rooms and toilets
Pump-out
Holding tank pump-out facilities
Water
Water is available free of charge across the site

Download the Premier Marinas mobile app
Take control with MyPremier and the Premier App. Sign in to the app with your MyPremier account and access a range of unique features to help you when you're out and about. Inform your home marina of your departure and expected return, view the latest tides and weather information or report any maintenance.
Newsletter sign up
Be the first to find out about our upcoming developments, the latest news from our sites and our seasonal offers.