Navigating to Falmouth Marina by sea
Falmouth Marina is located on the south side of Penryn River – the first creek on the west side of the Fal Estuary. 
We enjoy welcoming visitors to all our marinas, but we strongly advise pre-booking, especially in peak season. Priority access is given to Premier berth holders visiting from other marinas. 
The following notes are provided as a simple guide to approaching the marina by sea and should not be relied on for navigation. Please consult up-to-date charts and pilot books to ensure you are aware of any navigational dangers. Visitors should also be aware of current Notices to Mariners, the weather and tides. See Falmouth Marina tide times here.
Boats with a draft of 1.7 metres should avoid making their approach within 1.5 hours of low water springs. The channel up the Penryn River is buoyed, and the access channel is to the south west of the east cardinal mark. 
Travel upstream, leaving Greenbank Quay to port. You will see the marina as you pass Boyers Cellars – a deep-water commercial jetty. Steer close to the marina's outer pontoons, keeping between them and the east cardinal beacon, which shows the edge of the dredged area. 
Waypoint - 50º 09'90N, 005º05'02W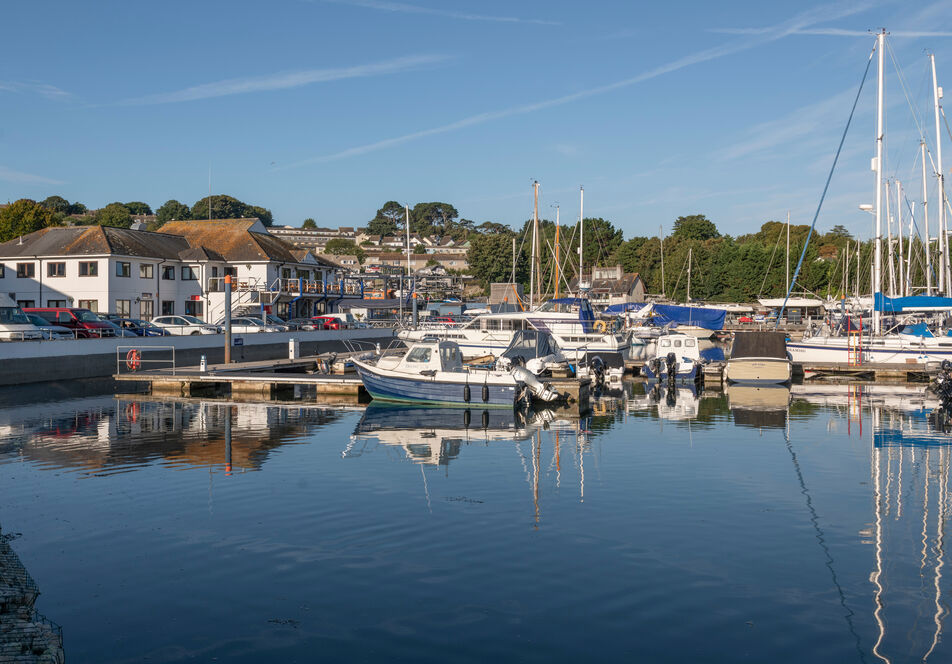 Once you arrive at Falmouth Marina
When you arrive, moor at the visitors' hammerhead pontoon. Call the marina's reception on VHF channel 80 or using the pontoon telephone. Reception will allocate you a berth. Once berthed, please visit reception where you will be given the marina security code for the pontoon walkways and facilities.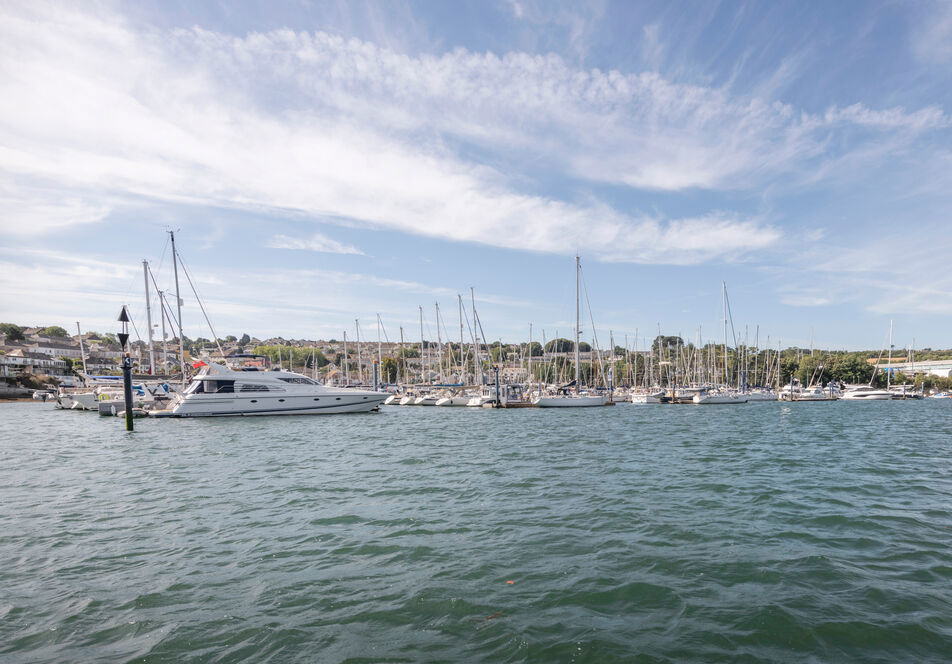 Falmouth Marina cill information
The marina is divided in two by a cill that is marked at each end by a tide gauge. The cill dries to 1.8 metres above Chart Datum. Please ensure that there is adequate depth for your vessel before crossing the cill. Visitors should only enter the inner basin after being given the go-ahead by marina staff. 
Falmouth Marina features
Falmouth Marina has all the services you'd expect from a premium marina.
Parking
Free onsite berth holder parking
Water
Water is available free of charge across the site
Personal bathrooms
Individual luxury shower rooms
Laundry
Token-operated commercial washing and drying machines

Download the Premier Marinas mobile app
Take control with MyPremier and the Premier App. Sign in to the app with your MyPremier account and access a range of unique features to help you when you're out and about. Inform your home marina of your departure and expected return, view the latest tides and weather information or report any maintenance.
Newsletter sign up
Be the first to find out about our upcoming developments, the latest news from our sites and our seasonal offers.