Navigating to Gosport Marina by sea
Gosport Marina is tucked away just inside Portsmouth Harbour. The Harbour is a busy commercial, naval and leisure port so care should be taken in and around the entrance. 
We enjoy welcoming visitors to our marina, but we highly recommend pre-booking to avoid disappointment, especially in peak season. Priority access is given to Premier berth holders visiting from other marinas. Please report to the marina's reception upon arrival via VHF Channel 80 or by telephone.
The following notes are provided as a simple guide to approaching the marina by sea and should not be relied on for navigation. Please consult up-to-date charts and pilot books to ensure you are aware of any navigational dangers. Visitors should also be aware of the King's Harbour Master Rules and Regulations and current Notices to Mariners, the weather and tides. See Gosport Marina tide times here.
Vessels over 20 metres must contact the King's Harbour Master on VHF Channel 11 before entering or leaving the harbour.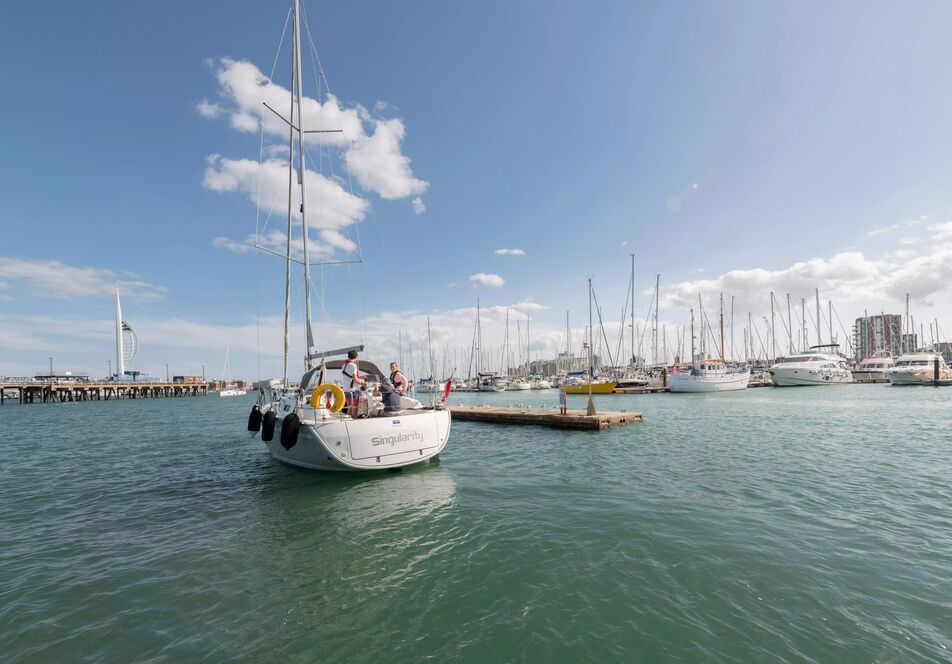 Small Boat Channel
All craft under 20 metres must use the Small Boat Channel, which is 50 metres wide running from No.4 Bar buoy in the south to Ballast in the north. The speed limit in the harbour is 10 knots. Be wary also of the shallow water over Hamilton Bank. Engines (where fitted) must be used in The Small Boat Channel between No 4 Bar Buoy and Ballast Beacon.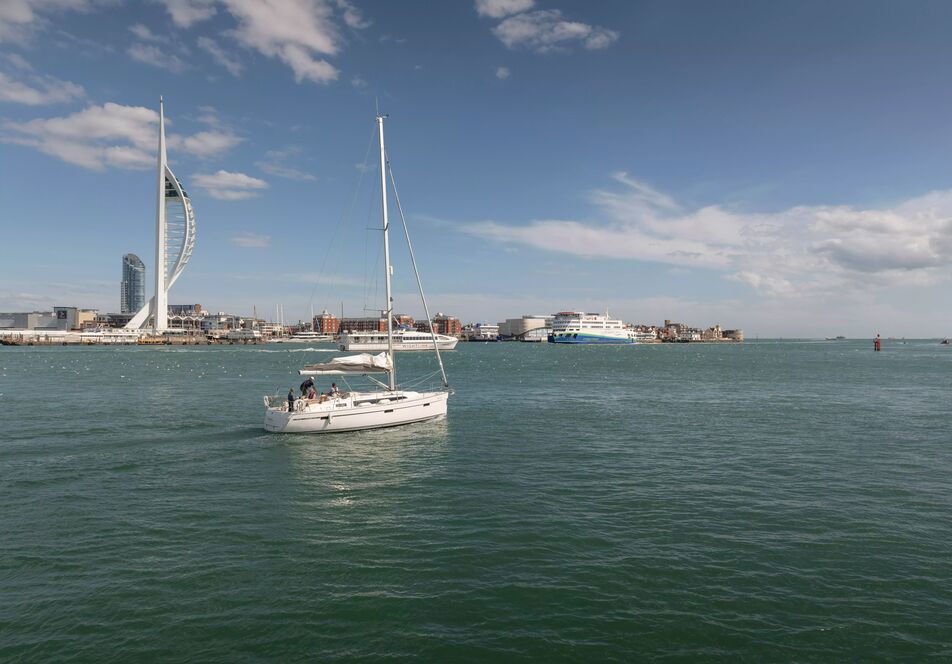 Crossing the harbour
Vessels crossing the harbour to Gunwharf Quays or the town camber in Portsmouth must also call the King's Harbour Master for permission on VHF Channel 11 and cross north of Ballast. Remain 50m clear of all warships and MoD berths and facilities. More information can be found on the King's Harbour Master's website.  
Gosport Marina features
Gosport Marina has all the services you'd expect from a premium marina.
Parking
Free onsite berth holder parking
Personal bathrooms
Individual quality shower rooms
Pump-out
Holding tank pump-out facilities
Water
Water is available free of charge across the site

Download the Premier Marinas mobile app
Take control with MyPremier and the Premier App. Sign in to the app with your MyPremier account and access a range of unique features to help you when you're out and about. Inform your home marina of your departure and expected return, view the latest tides and weather information or report any maintenance.
Newsletter sign up
Be the first to find out about our upcoming developments, the latest news from our sites and our seasonal offers.