Welcome to Noss on Dart Marina
Set on the picturesque banks of the River Dart, Noss on Dart Marina offers stunning facilities and easy access to the South West's beautiful anchorages and ports. 
With its secluded location in an Area of Outstanding Natural Beauty, Noss on Dart enjoys glorious views across the river estuary. Extensively upgraded, Premier Marinas' flagship marina is home to a comprehensive range of marine specialists. With a new floating marina, dry stack boat storage and luxury berth holder lounge, its facilities are outstanding. Due to follow are the marina's purpose-built café will serve delicious local produce, while a hotel, spa, and deluxe residences. 
Extensive services
As well as marina berthing, Noss on Dart offers several deep water moorings on the river's west bank. The marina's full-service boatyard uses leading technology to protect the environment, while its travel hoist is the largest on the River Dart with deep water access. Premier's team of specialists are on hand to tend to your boat's needs, with a wide range of professional marine services in the marina's new buildings.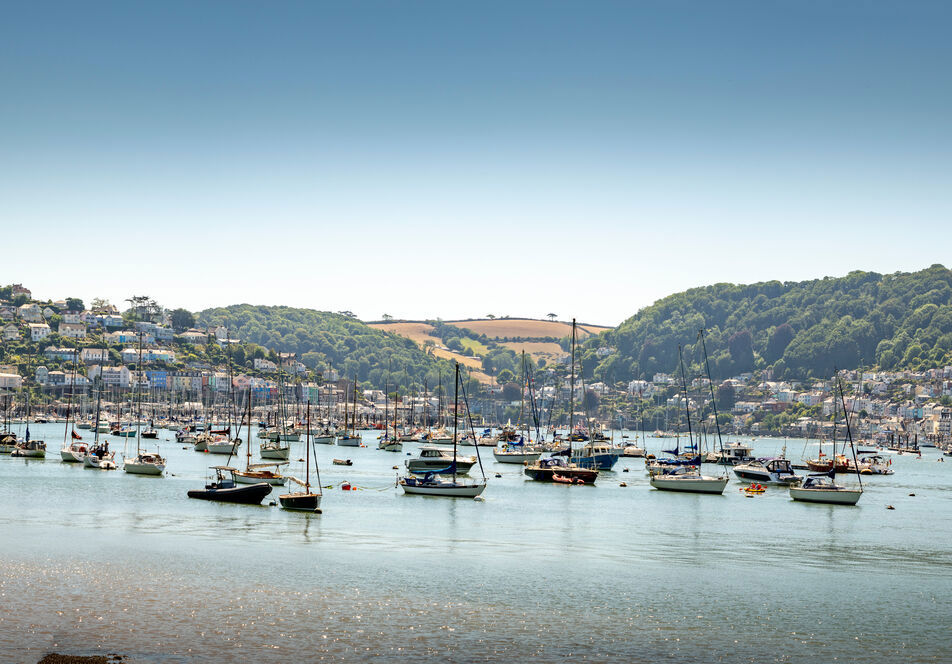 Dartmouth's cruising waters
From Noss on Dart, the extensive cruising waters and estuaries of Devon and Cornwall are readily accessible. The marina is also a great starting point for adventures to France, the Isles of Scilly and the Channel Islands. The Dartmouth Steam Railway and scenic Dart Valley Trail are on the doorstep, with the historic naval town of Dartmouth a few minutes away. Discover woodland walks, go wildlife spotting, or sample the delights of local festivals and regattas.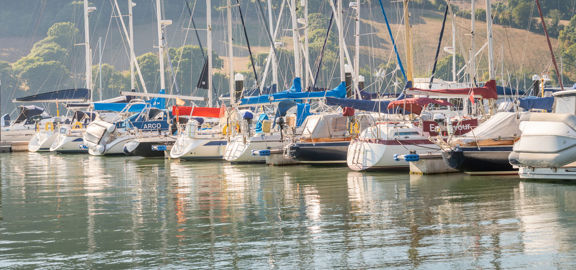 Get a quote
If you would like a personalised price for berthing or boatyard services at Noss on Dart Marina you can get a quick quote online here.
Get a quote
Noss on Dart Marina features
Noss on Dart Marina has all the services you'd expect from a premium marina.
Berth holder lounge
Enjoy stunning views from our purpose-built lounge
Parking
Free onsite berth holder parking
Personal bathrooms
Individual luxury shower rooms
Water
Water is available free of charge across the site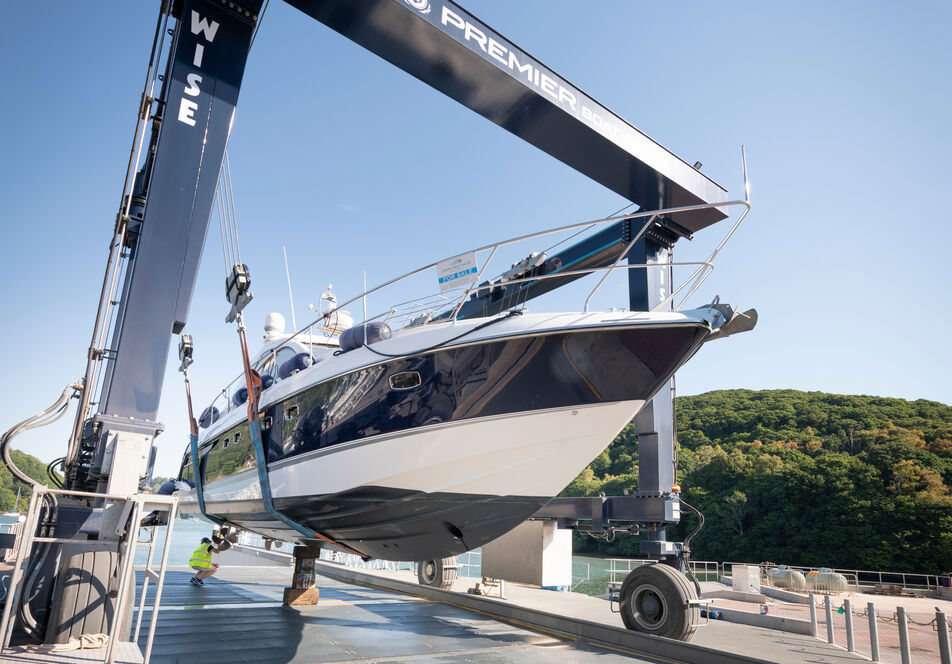 Boatyard services
The boatyard at Noss on Dart Marina has a new 75-tonne travel hoist, equipped with a small overhead crane for engine and mast lifts. Premier has also installed a revolutionary water recycling system. When a boat is lifted out for a high-pressure wash, all debris and run-off is collected, filtered, then the recycled water is stored ready to be used for the next wash. 
High pressure hull cleaning 
Lift, launch and block-off
Boat storage 
With additional companies available onsite to assist with
Maintenance and repair
Engine lifts
Mast removal
Get a quote
What's on
Find key local events to add to your diary.
Getting to Noss on Dart Marina
Situated between Exeter and Plymouth and south of Dartmoor, Noss on Dart Marina lies on the eastern banks of the River Dart, near Kingswear and a short distance from Dartmouth. 
Find full directions here
Address
Premier Marinas Noss on Dart Marina, Bridge Road, Kingswear, Dartmouth, Devon TQ6 0EA

Download the Premier Marinas mobile app
Take control with MyPremier and the Premier App. Sign in to the app with your MyPremier account and access a range of unique features to help you when you're out and about. Inform your home marina of your departure and expected return, view the latest tides and weather information or report any maintenance.
Newsletter sign up
Be the first to find out about our upcoming developments, the latest news from our sites and our seasonal offers.